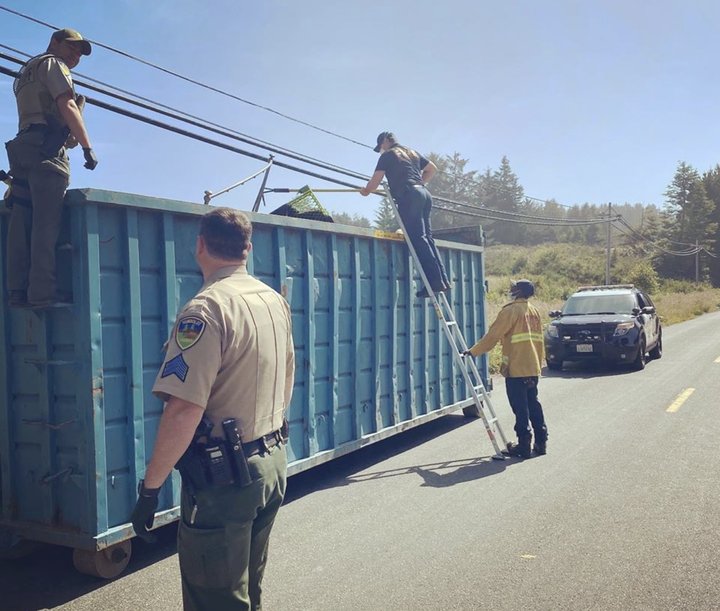 From the Humboldt County Sheriff's Office:

Deputies responded to an unusual call this morning — assisting Arcata Fire with a person trapped in a dumpster.

The person was reportedly salvaging items when the dumpster was picked up for transport to a new location. The person was able to alert the driver by throwing items out and HCSO, CHP and Arcata Fire came to the rescue.
PREVIOUS LoCO DUMPSTER DIVES: