The arraignment for Eureka attorney Michael Philip Acosta, arrested during a raid last month and facing felony drug charges, was postponed today after Acosta said he has filed a legal challenge to the criminal complaint.
Acosta, appearing in court with co-defendant Sarah Marie Carroll, told Judge Timothy Canning he has filed a so-called demurrer, meaning he claims the complaint against him is legally insufficient to convict him.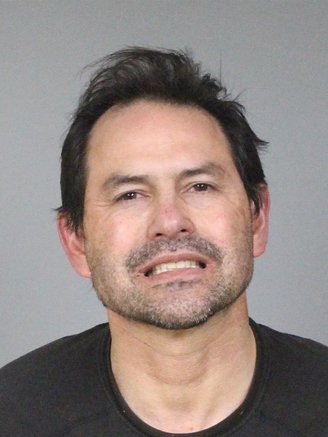 Canning scheduled another hearing for Friday afternoon to discuss the issue further.
The 49-year-old Acosta is representing himself, while the Public Defender's Office was appointed to represent Carroll, 37.
Both were among several people arrested during a bust at Acosta's Cedar Street home on Feb. 4. At the time, the Humboldt County Drug Task Force said they had been investigating Acosta for a year.
Both Acosta and Carroll are charged with maintaining a drug house, possession of heroin for sale and possession of Alprazolam for sale. Alprazolam is used to treat anxiety and depression.
Other related arrests were made at several other locations in Eureka on the same day Acosta was arrested. He posted bail and is out of custody, as is Carroll.
PREVIOUSLY: