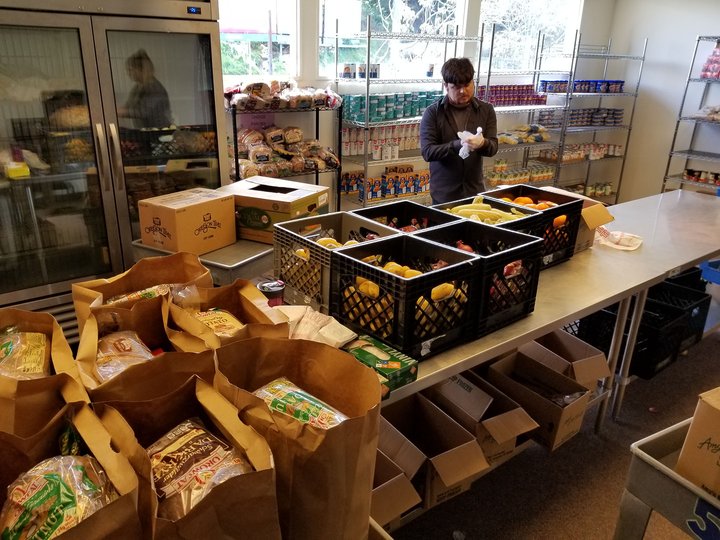 After a devastating sewage spill earlier this month forced local non-profit Food For People to throw out thousands of dollars worth of food and move out of its Eureka location, the local food bank is facing new challenges as staff works hard to keep its services going amid COVID-19 responses and regulations.
The City of Eureka gave Food for People the temporary use of the old Chamber of Commerce building on Broadway and Hawthorne. But as staff transitions to the new space, the organization is still struggling to recover from the sewage disaster. On top of that, the need for their services has greatly increased.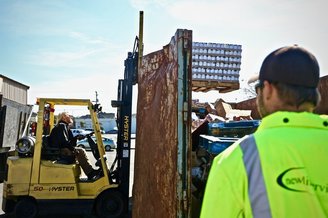 Food For People Development Director Carly Robbins told the Outpost yesterday that with businesses and agencies temporarily shutting down and many people forced to stay home, there is a greater need for access to free food.

"A lot of people in our community don't have big stores of food or the income to stock up," Robbins said.

Not only has the public coronavirus response increased the need for Food for People's services, it has also resulted in a big loss of volunteers, Robbins said. Many of the non-profit's volunteers are retirees over the age of 65, who have been directed to self-isolate. And since schools are closed, many parents who volunteer currently have to stay home with their children.

Food for People has also, like many organizations, needed to shift its protocol under current circumstances. The non-profit operates 18 different programs and staff is trying to ensure that all of them are still running, while implementing new social distancing and sanitation standards.

The food pantries are trying to promote social distancing by prepacking food to hand to people, rather than allowing them to walk around and select their own items. This also limits the number of hands touching the food, which is more sanitary. But prepacking is also more labor intensive, Robbins said, another reason they need extra volunteers.
In addition to providing access to food pantries around Humboldt, Food For People offers food delivery services for seniors through its Senior Brown Bag Program and for ill or disabled people under 60 through its Homebound Delivery program. The demand for these services has really spiked, Robbins said.

"Everyone is seeing an increase in needs for services," Robbins said. "And we only expect it to go up as people see a loss in wages and revenue."

If you are able to volunteer in person for any of Food For People's services you can fill out the online volunteer form. If you prefer to make a financial contribution to the organization, you can do so at this link.

If you are in need of Food For People's services, you can check out their website. You can find a list of pantries and hours here. Robbins recommends calling your closest pantry to find out if you need to make an appointment.

The temporary Eureka pantry location can be reached at 707-407-0447.