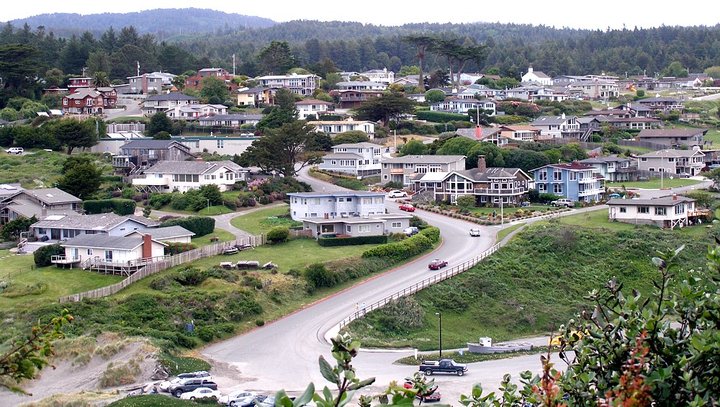 This afternoon at a special phone-in meeting, the Trinidad City Council unanimously passed a single agenda item, placing a moratorium on short-term rentals until the COVID-19 crisis is over, with an exemption for first responders and health care workers. The resolution will go into effect on Sunday.
Over the course of the meeting, council members added some teeth to the resolution with language saying that a single violation may result in the City revoking a proprietor's short-term rental license for up to a year.
The moratorium will remain in effect until both the county and state lift their shelter-in-place orders, which were implemented to reduce the spread of COVID-19.
At the suggestion of councilmembers Dwight Miller and Tom Davies, the council also tweaked the resolution slightly to include not just vacation rentals such as Airbnb listings but all rentals that collect transient occupancy taxes (TOT). That move will make the centrally located Trinidad Bay Bed & Breakfast Hotel subject to the resolution's strictures.
The motives behind the moratorium are twofold, according to the council: to dissuade vacationers from coming to town during the pandemic and to reserve the limited housing stock for local residents, health care workers and other essential personnel.
Fifth District Supervisor Steve Madrone brought the issue up at Thursday's special meeting of the Board of Supervisors, noting that vacation rentals are popular in the picturesque seaside town, but that inviting outsiders during a pandemic is probably a bad idea.
"There's a need for housing for doctors and health care workers," he said during the meeting, "but it seems to me we could require them to show proof that they work in the health care industry." Madrone asked whether the county could come up with an enforceable policy for the county's unincorporated areas.

County Health Officer Dr. Teresa Frankovich said she agrees that "this is not a tourist destination right now." She added, "We need to limit people arriving for nonessential services."
A few members of the Trinidad-area public called into today's meeting. Nearly all expressed support for the new regulations. Shirley Laos, a member of the Trinidad Rancheria, said the tribe would like to reserve the Seascape Home and Cottage, a tribe-owned vacation rental, for tribal members who may need to self-quarantine or maintain social distance during the COVID-19 outbreak.
Prior to the vote, Trinidad City Manager Eli Naffah noted that he's been in talks with county staff, including Chief Administrative Officer Amy Nilsen and members of the Office of Emergency Services, who requested a copy of the ordinance, once passed, because they would like to see a similar one considered at the county level.
The next regularly scheduled meeting of the Humboldt County Board of Supervisors is on April 14.