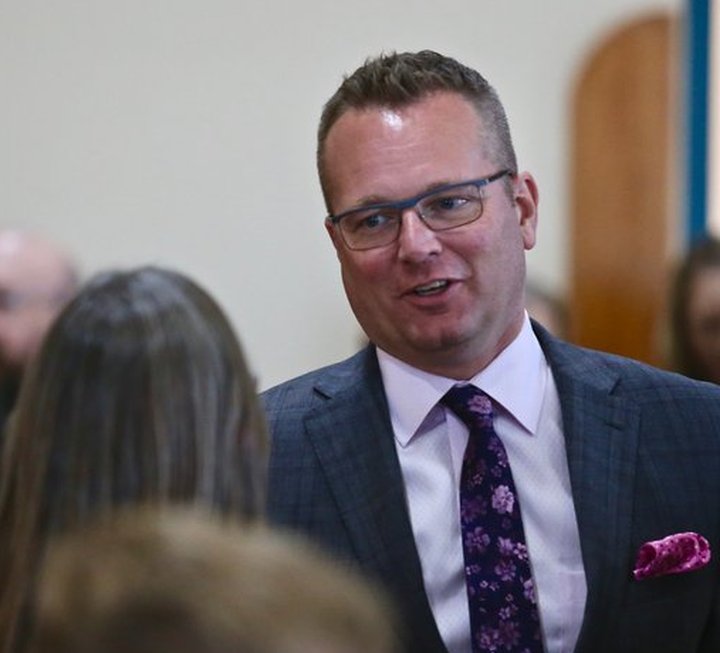 The Eureka City Council at a special meeting Tuesday will accept the resignation of outgoing Eureka City Manger Dean Lotter, who was placed on administrative leave on May 1, after holding the position for just over four months.

Following a national search and rigorous interview process, Lotter was selected to replace retiring City Manager Greg Sparks. In December of last year Lotter and his wife moved to Eureka from New Brighton, Minnesota, where Lotter served as city manager for 13 years.
City Clerk Pam Powell is currently filing the role of acting city manager and said she is not sure how long she will hold that position. The council will likely set a date to discuss finding a replacement city manager during Tuesday's meeting, Powell told the Outpost over the phone today.
The council will also authorize the the mayor to execute a resignation agreement with Lotter during Tuesday's meeting. Powell could not disclose many details about this agreement, but said that it will include some sort of severance package. Details on the agreement will be made public seven days after it is signed, Powell said.

The reason for Lottter's resignation is still unknown. At the beginning of his tenure, Lotter said that he planned to hold the Eureka City Manager position until his retirement in 15 years.
"As long as the community will have me," Lotter told the Outpost in December, "we're here for the long haul."
The council will accept Lotter's resignation at a special meeting on Tuesday at 4:30 p.m.
A regular Eureka City Council meeting will follow at 6:00 p.m. You can view the online zoom meetings on the City of Eureka's website.
###