PREVIOUSLY:

###
Attempted-murder suspect Tory Tasi Parker Mamea, who was released from jail before charges were filed, is back in custody after being arrested on a warrant.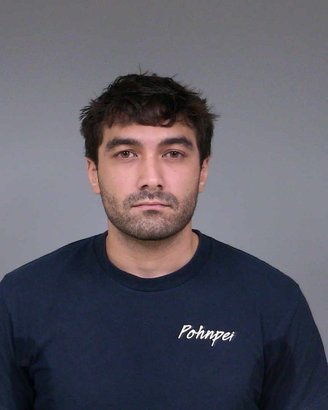 Humboldt County Correctional Facility records show the Eureka Police Department arrested Mamea, 27, at 6:27 a.m. Friday. The warrant for his arrest was issued Tuesday afternoon.
Mamea, an Arcata resident, is suspected of a Sept. 24 attack on a 50-year-old man who was sleeping on the ground near West Third and Commercial streets in Eureka.
The man was stabbed multiple times but is recovering. Eureka police arrested Mamea on Nov. 4 for suspected attempted murder, but he was released from jail Nov.12 because no charges had been filed.
The complaint was filed five days later. It alleges premeditated attempted murder, inflicting great bodily injury during the commission of a felony and using a deadly weapon during the commission of a felony.
According to jail records, Mamea is a "must go" for arraignment on Nov. 24. Premeditated attempted murder carries a maximum penalty of life in prison. Inflicting great bodily injury adds three consecutive years, and use of a deadly weapon adds one consecutive year to the sentence. Mamea also has two unrelated criminal cases pending. Both were filed this year.