(AUDIO) Scott Bauer is Holding Up
Subscribe to Humboldt Holding Up on iTunes!
With nearly all of Humboldt's votes now having been tallied, Scott Bauer leads his closest competitor by more than 20 percentage points in the race to be the next Eureka City Councilmember from the Fourth Ward. Stick a fork in this thing. Scott wins.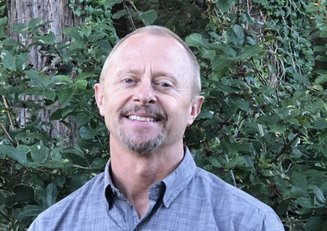 With Bauer's impressive victory now a lock, LoCO reached out to the senior environmental scientist with the California Department of Fish and Wildlife and political newcomer to ask what it's like to campaign during pandemic, why he chose to run and what he sees as the biggest issues facing Eureka going forward. Click the audio player above to hear Bauer speak with the Outpost's Stephanie McGeary and Andrew Goff on those topics and more, including:
Being inspired by his kids' grasp of politics
Why he believes its important to love the place you live
Missing going to punk rock shows
Being attacked by a constituent feline on the campaign trail
Again, get to know Scott by listening above, or scroll through our list of previous guests below. Note: Next week we are scheduled to speak with Eureka's other new councilmember, Kati Moulton.
PREVIOUSLY ON HUMBOLDT HOLDING UP: