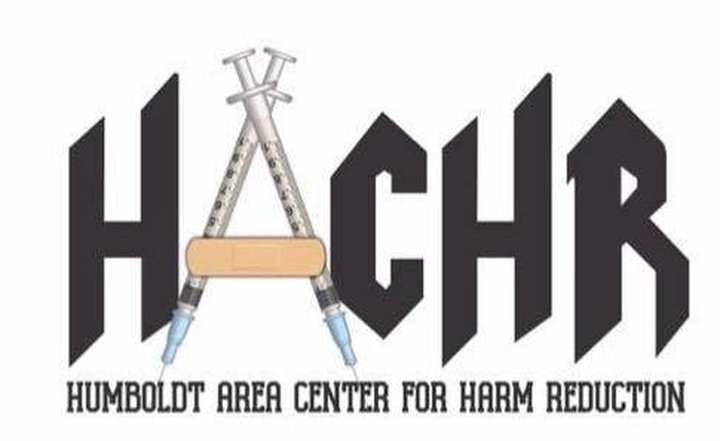 ###
On Wednesday, the Humboldt Area Center for Harm Reduction's controversial syringe exchange program was granted a two-year reauthorization by the California Department of Public Health (CDPH). However, the state's reauthorization specifically excludes the City of Eureka, where HACHR is based, which means that if the organization wants to continue operating within city limits, it is once again bound to comply with the city's rules and regulations.
Two years ago, HACHR effectively got out from under the city's regulatory control by seeking and gaining state authorization to operate its syringe exchange program, which it says are based on the principles and best practices of harm reduction.
The relationship between HACHR and the City of Eureka has long been fraught, with many residents vehemently opposed to syringe exchange programs generally and to HACHR in particular.
Tensions escalated in August when the city released the results of a seven-month undercover investigation by the Eureka Police Department, which allegedly found that HACHR's staff was knowingly allowing drug use and drug trafficking on their Third Street premises. HACHR denied the allegations, but in September the Eureka City Council agreed to send a letter to the state formally opposing reauthorization of HACHR's syringe program.
The state's decision this week to reauthorize HACHR for another two years gives the organization permission to keep operating its mobile locations in Arcata, McKinleyville, Willow Creek, Orick and Fortuna, along with home delivery and pickup services countywide — except in Eureka.
HACHR Executive Director Lasara Firefox Allen told the Outpost Thursday evening that they has been personally working with Eureka Interim City Manager Miles Slattery, Mayor Susan Seaman and members of the Eureka City Council, and that after submitting some quarterly reports, the organization is now in full compliance with the city's own ordinance governing syringe exchange programs.
"Our relationship with the City of Eureka is important," Allen said, "and we want it to be a mutually agreed-upon relationship where we're working toward a larger goal, which is serving the most marginalized populations in our community."
They said HACHR has every intention of remaining compliant with the city's ordinance. Asked why the state specifically excluded Eureka from its reauthorization, Allen said that after discussing the situation with state health officials there was "kind of a collective agreement that it might be better for us to work on our relationship with the city [and] to not have the state outranking [Eureka]. That's been a bit of a bone of contention," they added. "It's more clear this way."
Slattery confirmed to the Outpost that HACHR is now in compliance with the city's rules for syringe exchange programs. "However," he hastened to add, "we are going to have some mediation so we can update our ordinance and have more local control."
The Eureka City Council recently directed staff to pursue mediation between HACHR, local community members and other stakeholders. Slattery said the goal is to develop "more solutions for local control that have some teeth" and to "discuss dome parameters so we can regulate some of the issues that have happened."
He said that a mediator has already been contacted, and the city hopes to conduct the meetings sometime in the next couple of weeks.
###
UPDATE, Friday morning:
After this post was published, HACHR sent out the following press release:
Reauthorization

HACHR has gained reuathorization for a two year period (2020 - 2022). This reauthorization was granted by the California Department of Public Health (CDPH), and covers HACHR delivery of SEP [syringe exchange program] services throughout the county of Humboldt.

The reauthorization excludes the city of Eureka. According to the letter sent 10/7/20 by CDPH, "In order to address the concerns conveyed by the City of Eureka, HACHR has conferred with CDPH and requested that CDPH/Office of AIDS amend the authorization to exclude City of Eureka from the state's authorization. This action does not negate or affect the City of Eureka's authorization of any syringe services program within their jurisdiction."

This action was taken to clear the air about who has jurisdiction over HACHR within the city of Eureka.

Compliance with Eureka Resolution and Ordinance

HACHR is in compliance with City of Eureka Ordinance Number 871-CS, which concerns any SEP operating within Eureka city limits. Eureka is known to support harm reduction, as is stated in its local resolution, and HACHR is the only harm reduction NGO at work within the city of Eureka.

HACHR offers a full array of harm reduction services, including syringe exchange, syringe litter cleanup, overdose prevention, HIV and Hepatitis C testing, Medication Assisted Treatment (MAT) for opioid use, case management, wound care, PPE and other COVID related prevention, food, clothes, community education, and connecting participants to important resources such as primary care, housing, veterans services, and mental health services.

We partner with multiple local, state, and national organizations to ensure that our policies and practices are in alignment with the most current standards of care. In addition, we adhere to evidence-based harm reduction practices supported by the California Department of Public Health, the Center for Disease Control, and the World Health Organization.

HACHR Looks Forward

HACHR looks forward to continued improvement in the relationship with the city of Eureka. We believe that our participation in upcoming facilitated discussions with stakeholders and concerned citizens will help us all to arrive at solutions that meet everyone's needs, including the needs of HACHR's program participants.
###
PREVIOUSLY: