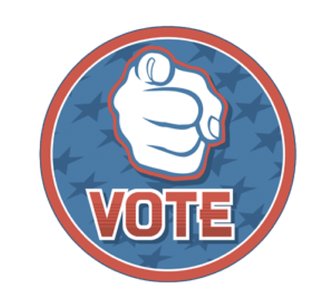 It's less than a month until Election Day 2020, thank goodness, but if you're a go-getter who's just itching to check your civic duty box LoCO is happy to remind you of another voting option available to you.
This cycle, because of the COVID-19 pandemic, all registered voters in California should receive a mail-in ballot. From what we're hearing around Humboldt, if you're registered odds are good you've received one already! If you decide to skip the physical polls and fill out your mail-in ballot, obviously you can send that sucker in via the USPS — no stamp required! But the Humboldt County Office of Elections is also offering a number of official ballot drop boxes scattered around Humboldt to accept your ballot should that somehow make you feel better.
Find these handy ballot boxes at the following locations near you:
Hey! Here are those very same locations on a map:
Didn't receive your ballot in the mail? It might be a good idea to check on your voter registration status at this link.
If you're not registered you have until Oct. 19 to handle that online here.
# # #
Need to know more about Humboldt's local races? Check out LoCO Elections, you silly goose!
Local Measures:
Local City Council Races:
Local School Board Races:
State Propositions:
Local Election Roundup Podcast: