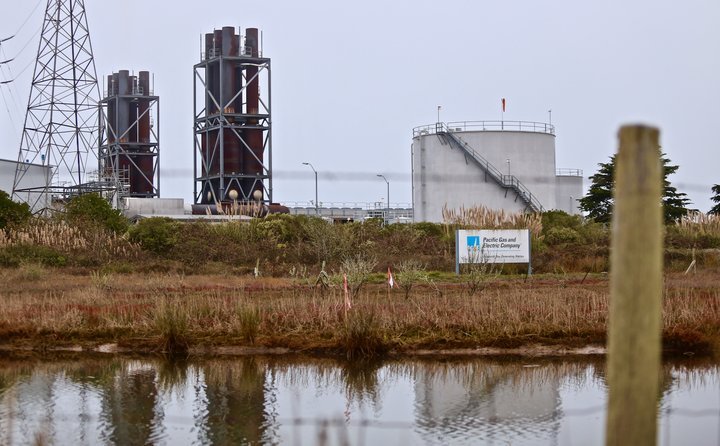 ###
PREVIOUSLY:
###
In response to the wildfires and high winds besieging California yet again, Pacific Gas & Electric initiated another round of Public Safety Power Shutoffs (PSPS) on Monday evening, preemptively cutting the electricity to about 172,000 homes and businesses.
But unlike last year, when the vast majority of Humboldt County residents and businesses were subjected to multiple PSPS events, most of us still have juice today. That's because the Humboldt Bay Generating Station (HBGS) in King Salmon is finally doing what an Outpost investigation revealed it was explicitly designed to do: provide power to local customers even when it's isolated from the statewide electrical grid.
In a press release sent late Monday night, PG&E spokesperson Deanna Contreras noted that about 3,000 Humboldt County customers who are in "high fire-threat" inland regions have been affected by the current PSPS.
But by "islanding" the local generating station, PG&E has managed "to keep the power on for thousands of customers who would otherwise be impacted due to the fire threat near transmission lines that serve Humboldt," Contreras said.
She provided a map showing the approximate regions getting power directly from the HBGS: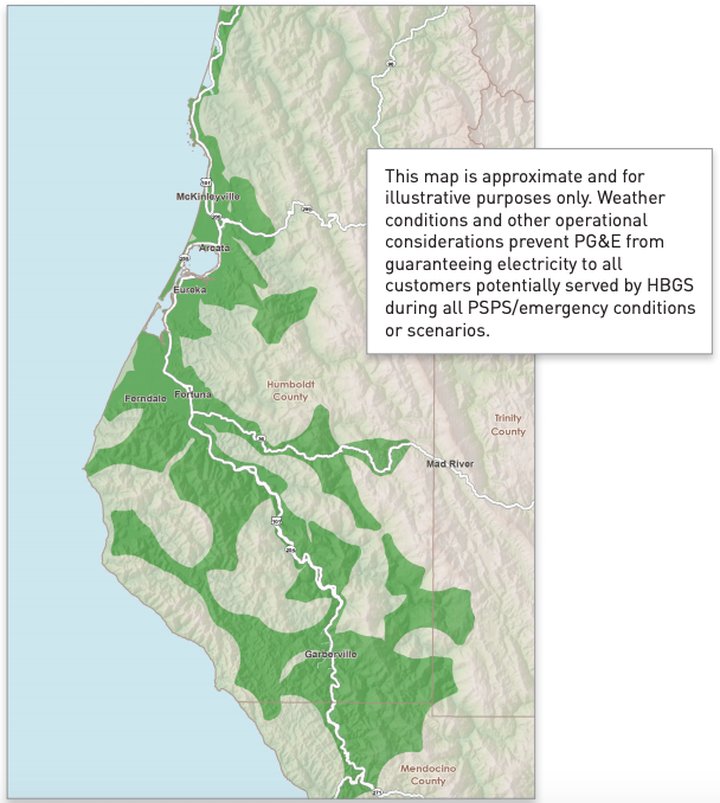 "Areas that can be powered by the HBGS include more than 20 cities and towns such as Eureka, Arcata, McKinleyville and Fortuna as well as some tribal communities," Contreras wrote.
After last year's PSPS events, which caused major financial losses to local businesses and residents, state and local leaders demanded answers from PG&E executives as to why the utility hadn't developed a plan for a dedicated power grid in Humboldt County.
In response, the company set about reconfiguring the power station. In June, PG&E announced that the HBGS was now capable of providing power directly to local customers during emergencies, independent from the larger grid.
"A team of approximately 70 people from the company's Power Generation, Electric Operations, local Customer Care team and other departments worked over the past six months to make this happen," the company said in a June 12 press release.