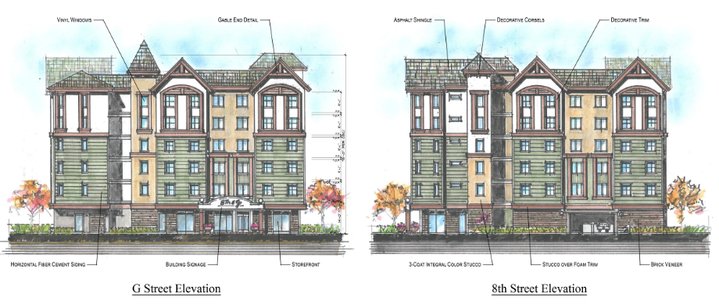 ###
During tonight's meeting the Eureka City Council will again discuss the controversial Linc Housing Project — a plan for three affordable housing developments to be built on the city-owned parking lots at 8th and G Streets, 6th and M Streets and Sunny and Myrtle Avenues — and will consider authorizing an application for grant money to help fund the project's development.

These sites are three of 12 parking lots that the city plans to turn into housing, releasing three lots each year. The strategy was approved in 2019 as part of the Housing Element of the City's General Plan, in an effort to meet state housing requirements. The council approved Linc Housing's proposal for the three housing developments in October 2020.

The development plans have drawn the ire of some community members, particularly owners and employees of neighboring businesses who are concerned over the loss of parking spaces. Some folks have also complained about the project designs and the city's community outreach efforts prior to the project's approval — previous Eureka Planning Commission Chair Jeff Ragan even resigned over the projects, citing concerns over the city's public process.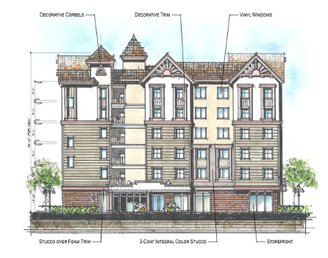 City Manager Miles Slattery has rebutted the claims, however, saying that both Linc Housing and the City have held many notified public meetings on the project and that Linc has actually made several drastic changes to the designs based on public input from those meetings. The current architectural designs — approved by the Design Review Committee in Feb. of this year — have a completely different look from the designs Linc had included in the proposal, which Slattery told the Outpost looked very "SoCal." After taking public comments into consideration, planners returned with some more Victorian-era-looking designs that they felt would fit more with Eureka's character.

Tonight's meeting will include a presentation on the transportation improvement plans for the Linc Housing Project, which will include adding new crosswalks, adding additional bus routes and bus stop shelters, creating bicycle boulevards and funding trail construction. They're still figuring out which improvements will be added to each development, Slattery told the Outpost, and they'll be guided by input received through a community survey and recent public meetings.
If authorized by the council tonight, city staff will apply for up to $30,000,000 in grant funding from the Affordable Housing and Sustainable Communities (AHSC) program, to primarily be used for funding the transportation improvements.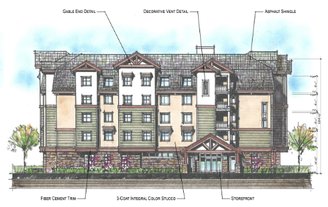 The Eureka City Council meets tonight via Zoom at 6 p.m. You can view the full agenda and directions on how to participate here. The Linc Housing grant application is listed on the Consent Calendar (items that don't require discussion and are usually approved with one motion), but Slattery said that the council plans to pull the item for discussion.
You can view the full Linc Housing Project plans here.

###

PREVIOUSLY: