A 27-year-old McKinleyville woman will serve nine years in state prison for running over and killing a pedestrian while driving drunk and on drugs.

This morning Judge John Feeney accepted Shala Marie Bianco's guilty plea to gross vehicular manslaughter while intoxicated, along with the special allegation of hit-and-run.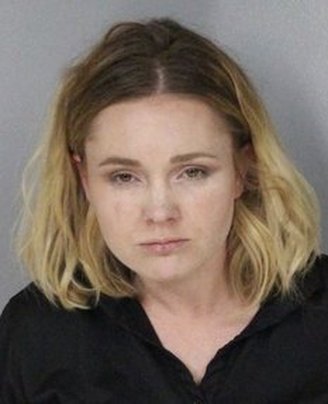 Under her agreement with the District Attorney's Office, Bianco will serve four years for the manslaughter and five years for fleeing the scene after her Toyota Rav 4 struck and killed Clifford Deckert, 47. The maximum penalty for gross vehicular manslaughter is 10 years.
In exchange for the plea, Deputy District Attorney Whitney Timm dismissed other charges, including felony drunken driving. Bianco is scheduled to be sentenced by Feeney on June 23.
Bianco, the single mother of a young son, was in a hurry to get to work the morning of May 18, 2019, when her car drifted off Central Avenue in McKinleyville and struck Deckert. He was pronounced dead at the scene. Bianco sped off, but she called the California Highway Patrol about 40 minutes later to report being the driver.
Her blood alcohol level was at about .15, or nearly twice the legal limit for driving, when a CHP officer went to her home after she placed the call. Bianco told the officer she had been up all night partying with friends and had ingested alcohol, marijuana, Ativan and cocaine.
Bianco was arrested the day of the incident and has spent more than two years in Humboldt County Correctional Facility. She was held to answer on all charges after a preliminary hearing earlier this month, and her jury trial was scheduled to begin on June 21.
Deckert lived in a homeless camp near Mad River Bridge and often walked up to McKinleyville in the morning to meet his work partner and discuss possible jobs for the day.
Bianco, who is represented by private attorney Manny Daskal, was in the courtroom in person today but was not shown on camera.
###
PREVIOUSLY: