PREVIOUSLY:
# # #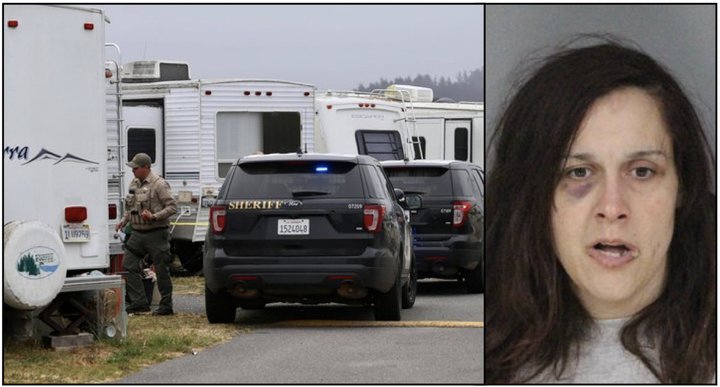 Criminal proceedings have been put on hold for a woman accused of attempting to murder her two young sons, who were stabbed and seriously injured at their King Salmon home on April 21.
Today Judge John Feeney suspended the case against 29-year-old Daisy Mae Opal Leen after her attorney, Deputy Conflict Counsel R.J. Loehner, expressed doubt that she is mentally competent to stand trial. Leen, who has been in jail since the day of the stabbing, did not appear for the hearing this morning.
Feeney appointed Dr. Jennifer Wilson to evaluate Leen for competency. Wilson's report is due later this month.
Leen allegedly stabbed the boys, ages 7 and 11, then got a ride to Eureka and began brandishing a knife at a gas station. Both children are expected to survive, although one had to be flown out of the area for medical treatment.
Leen is charged with two counts of attempted murder, felony child abuse and use of a deadly weapon during the commission of a felony.
She has a long criminal history, including a January 2020 arrest for crashing her car into a Eureka home while driving drunk. In 2017 Leen was arrested after burglarizing and vandalizing Larrupin restaurant. She was found at Patrick's Point, drinking a large bottle of wine.