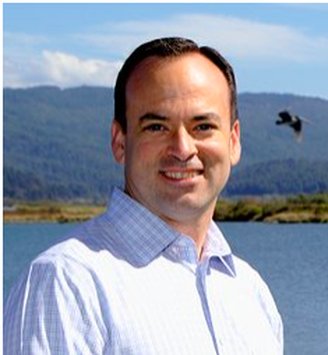 According to the agenda for a special city council meeting sent out by the City of Arcata Tuesday afternoon, it looks like Arcata Mayor Brett Watson will be exiting the position. But whether that is his choice or the decision of the other four council members, is a little unclear.

The special meeting — to be held on Wednesday, Oct. 20, just before the regular Arcata City Council meeting — contains only one agenda item, which states "With a mid-term vacancy of the Mayor's position, the Council will consider the election of a new Mayor and Vice Mayor."

The agenda is signed only by current Vice Mayor Stacy Atkins-Salazar and Councilmembers Emily Goldstein, Meredith Matthews and Sarah Schaefer.

Reached by phone this afternoon, Vice Mayor Atkins-Salazar was not able to provide very much additional information and would only say that the four councilmembers who signed the agenda had decided on Monday to hold this special meeting, and that she "strongly encourages the public to watch the beginning of the meeting."

An email from Catarina Gallardo, communication specialist for the City of Arcata, provided slightly conflicting information, however. "The special meeting agenda item is based on communication with the Mayor and his need for some personal time," Gallardo wrote to the Outpost. "Because it is personal in nature for the Mayor I am not able to comment on it further at this time. More information will be provided at the special meeting tomorrow."
When asked if this meant that Watson would be leaving the council, both Atkins-Salazar and Gallardo said that they could not confirm that.

So, at this point we are left with more questions than answers. Is Watson being voted out of the mayor position by the rest of the council? Or is he stepping down of his own volition? And if so, does he plan to resign from the council entirely?

We do know that the "vacancy of the mayor's position" comes only a few months after Watson was selected by the council to take over the position from resigning councilmember Sofia Pereira. A little more than a month after that, Watson was arrested for a DUI and possession of narcotics.
The Outpost reached out to Watson, but has received no response.
The Arcata City Council's special meeting will be held virtually on Wednesday, Oct. 20 at 5:59 p.m. You can view the full agenda and directions on how to participate here. A regular council meeting will follow. You can view the agenda here.