The first significant round of La Niña rainstorms hit the Pacific Northwest last week, dumping several inches of rain and even some snow on Humboldt County.
Stormy weather persist across the North Coast today, with showers and 30-foot waves.
A high-surf warning is in effect until 11 p.m. today. U.S. Coast Guard Sector Humboldt Bay issued a statement urging beachgoers to stay away from the jetties.
"As a reminder, please do not walk out on the jetties during these times and always stay far enough back from the water to ensure you are not swept out to sea," the USCG said. "And never turn your back on the ocean. Be safe, Humboldt County!"
The North Coast saw notable amounts of rain over the weekend. Eureka's National Weather Service office reports that many areas of Humboldt County received one to two inches of rain on Sunday.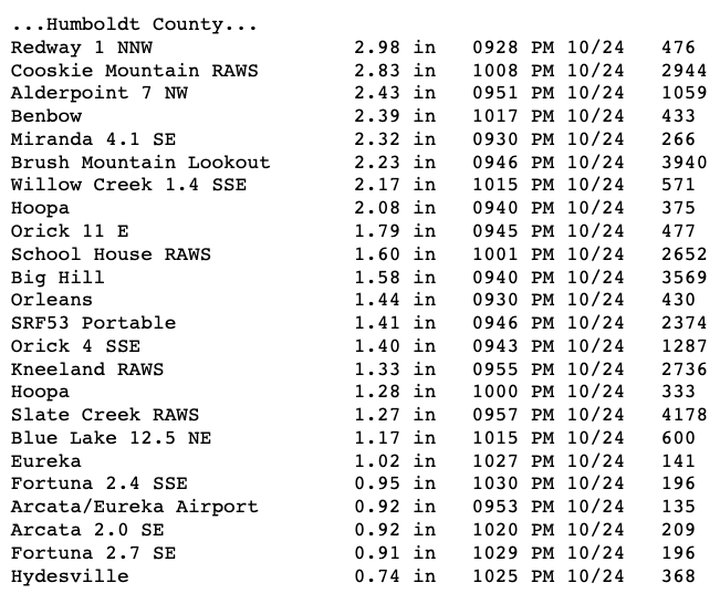 All that rainfall also had a major impact on Humboldt's rivers. A graphic provided by the USGS shows that the Eel River rose by more than 20 feet in less than a week in Scotia.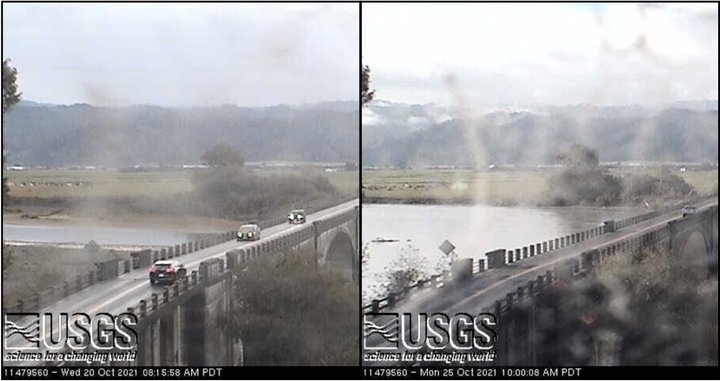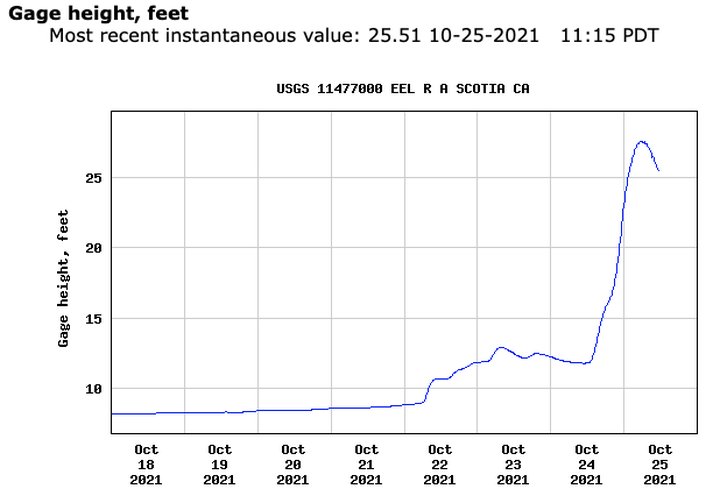 In addition to the rainfall, the Humboldt County Sheriff's Office reports that Horse Mountain received some snow this morning.
"Well this feels a little too soon, but hey, we'll take it," the HCSO shared on social media.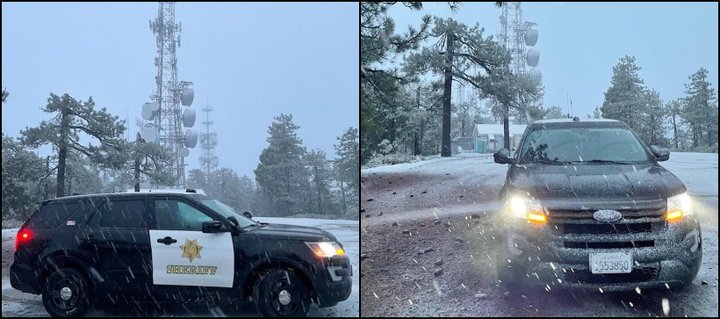 Showers of rain will be possible across the North Coast until Wednesday night. Sunny skies and a high of 68 degrees is forecast for the greater Humboldt Bay area on Thursday.