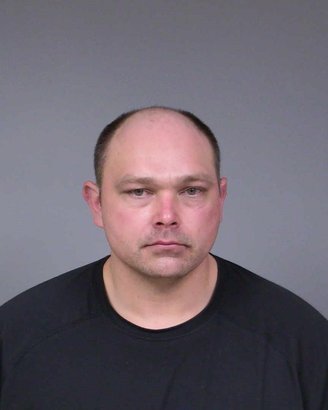 A McKinleyville man was sentenced to 14 years in prison this morning for shooting a man in the groin, then kidnapping his own wife while he was out of jail on bail.

Judge Kaleb Cockrum sentenced Cory Michael Nelson, 35, to four years for mayhem and an additional 10 years for the special allegation of using a firearm during the commission of a felony or attempted felony.
During an alleged attempted robbery on Feb. 15, Nelson shot a 52-year-old Eureka man in the groin. The victim had to have one testicle removed.
Nelson posted $75,000 bail. Six months later he kidnapped his wife, Maria Nelson, from the Dean Creek Resort in Redway. Witnesses said Nelson dragged the woman by the hair and forced her into a black Toyota.
Today Nelson was sentenced to eight years for kidnapping, but that sentence will run concurrently with the 14 years.
Maria Nelson was in court this morning, crying, as her husband was sentenced. When Deputy District Attorney Steven Steward asked her if she was the victim, she responded, "I'm not a victim." She attempted to speak with Nelson until she was admonished by a courtroom bailiff.
During Cory Nelson's preliminary hearing on the mayhem charge, the victim testified he and Maria Nelson had been gambling at Bear River Casino earlier that evening, and Maria came into his house for a drink. He said he believed Maria had seen cash in an envelope he had in his truck.
Within minutes after the victim and Maria arrived at his home, Cory Nelson burst in with a gun and began hitting him and demanding to know where the money was, the victim testified. He said he was struggling with Nelson when the gun went off. The couple then fled without taking any money.
Maria Nelson has not been charged, although during the preliminary hearing Deputy District Attorney Trent Timm said, "Maria and Mr. Nelson were there to commit the robbery."
Visiting Judge Marjorie Carter agreed, saying it appeared "the intention through all of this was to have access to the money."
In e-mails to the Outpost, Maria Nelson said she is innocent and the victim in the shooting case lied about the events of Feb. 15.
Cory Nelson was in a wheelchair this morning, as he has been during the last several court appearances.
###