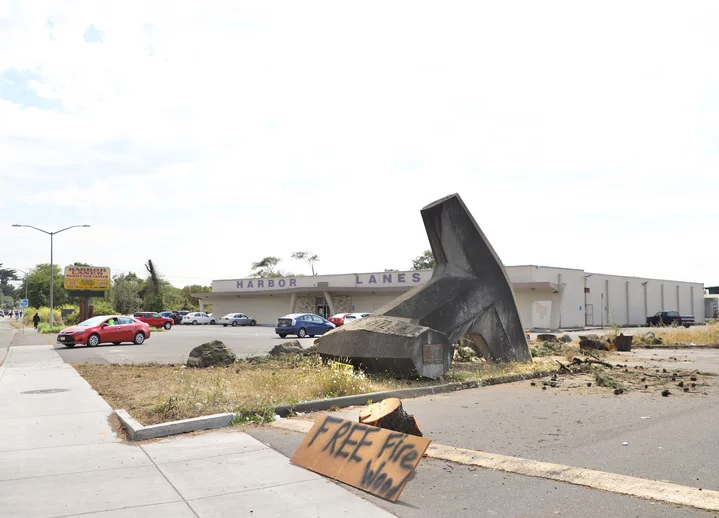 PREVIOUSLY:
###
You will recognize, in the picture above, the locus of the most hot-button issue in Eureka these days: Whether and how to save the giant concrete dolos that sits in the former Chamber of Commerce lot on Broadway, right next to Harbor Lanes.
That dolos gotta go to make way for a new hotel.

But do you remember what this scene looked like last week? It looked like this: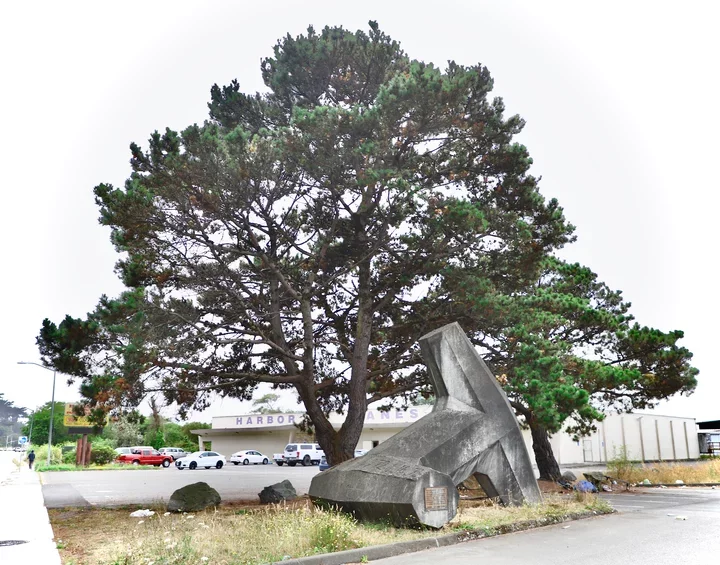 Trees, it turns out, are easier to remove than a dolos. And no one pitches a fuss.