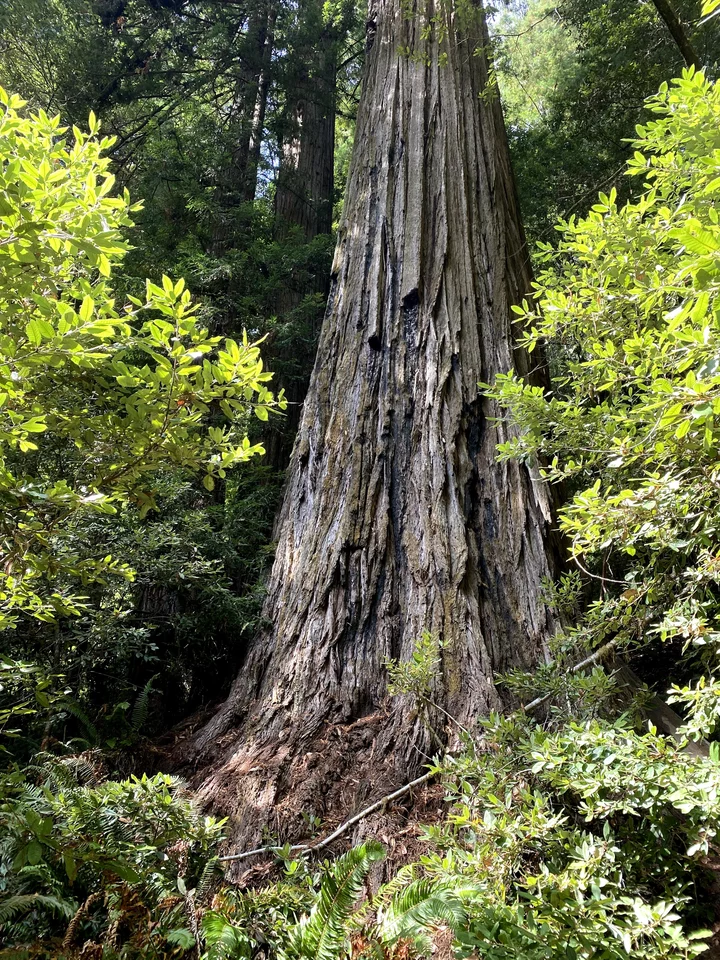 In order to preserve the not-so-well-kept secret location of "Hyperion," the world's tallest living tree, the National Park Service was discreet when it closed a general area of Redwood National and State Parks in March.
The decision went mostly unnoticed until Saturday, when SFGate reported that the closure was put in place to prohibit public access to the 380-foot tree in order to prevent further environmental degradation. Since then, the head of the park's Natural Resources Management program, Leonel Arguello, has been fielding media questions from national news outlets like NPR, the New York Times, the LA Times and CNN.
The undeveloped region of the park, Arguello said, has seen an increasing number of visitors since Hyperion was confirmed to be the world's tallest by Humboldt State University Professors Stephen Sillett and Kenneth L. Fisher in 2006. This resulting influx of people has caused unwanted environmental problems, including litter, human waste and reduced plant life caused by human footsteps.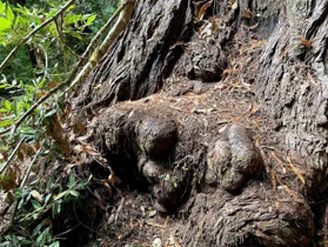 "In recent years, we've started to notice more degradation out there — people creating side trails, leaving human waste behind and garbage," Arguello told the Outpost. "It's disturbing and damaging to the resources. There are no trails. It's a wildland setting. There's no cell service. It's really remote. If someone were injured, it would be a while before we could respond and extract them. Those factors really conspired in the park's decision to enact a closure until we can figure out the best thing to do. Currently the closure is the best option."
In addition to degrading the environment, the added trash could also affect the park's newly re-introduced endangered condors.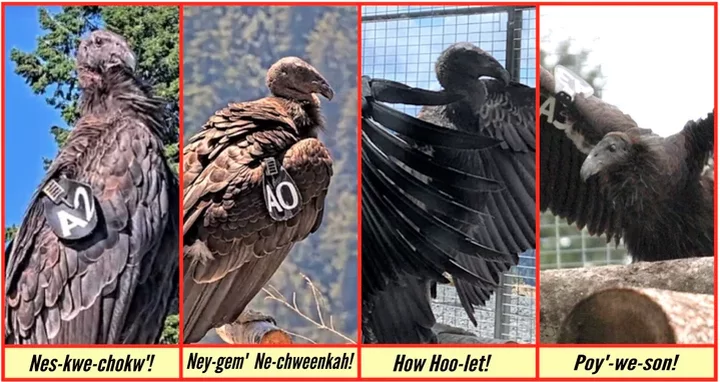 "If they see something shiny, they may peck at it and take it back to the nest," Arguello said. "A big problem with condors is that they eat a lot of microtrash. That's a concern. It could be something down the road that becomes a problem as they begin to nest in our area."
While some of these issues could be minimized by building an official trail to the tree, Arguello said that there are a number of issues to consider. For starters, the NPS would require additional funding to build and maintain the trail.
"It's a pretty wild, un-mechanized portion of the park," he said. "We are trying to minimize the number of trails we have. Building a trail to NPS standards is costly, and maintaining the trails requires a lot of continued effort."
There's also no way of knowing how long Hyperion will remain the tallest tree, or if visitors will still use the trail when the tree is ultimately surpassed.
"There could be another tree in the park or elsewhere in the redwood range that suprases the height of this tree for whatever reason," Arguello said. "It could happen at any time. If history is any indication, [the record for the world's tallest tree has changed] at least four times since 1963. There's no reason to believe this tree will be the champion 20 years from now. We have to be careful not to make a rushed decision when building a new trail, but also want to protect our resources and visitors."
The view of Hyperion, Arguello said, is also fairly unremarkable due to its relatively slim trunk and an obstructed view of its upper canopy from the tree's base. Popular images of Hyperion towering above the redwood forest, he added, were likely taken by drones — an illegal activity without the proper permits — and don't reflect the viewing experience had by hikers.
"The only time you can see it from a distance is on the trail to the Tall Trees Grove," he said. "If you look across, you can see the top of the tree buried under a forest of old growth redwoods."
To dissuade people from violating the closure, Redwood National and State Parks is adding signs to nearby trails, and has put out a frightening statement on its website, warning that trespassers could receive $5,000 fines and six months in jail. While these penalties are examples of the most extreme outcomes, Arguello said that park employees are keeping an eye on the area, and that trespassers will be cited and asked to leave. Physical signs will also be added to nearby trails in the coming months to keep people away.
As long as there is no designated trail in the area, Arguello said that potential Hyperion-seekers are better off enjoying the park's many other existing trails instead.
"We have lots of trails for people to go see," he said. "There's Tall Tree Grove, Ladybird Johnson Grove, Trillium Falls, Lost Man Creek Trail, Grove of the Titans. These are amazing trails that are all spectacular in their own way. Going to this one tree that's off the beaten path is dangerous and impacts the forest. We want visitors to stay safe and enjoy park for its purpose of preserving old-growth redwoods."