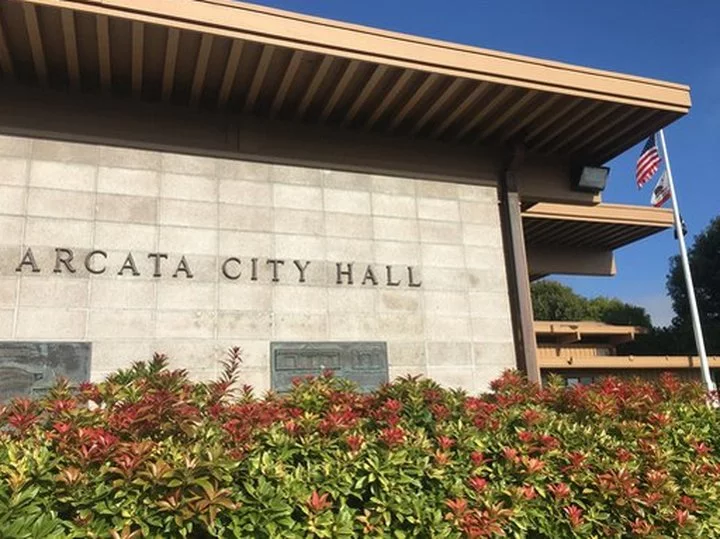 ###
Well, it is done, Arcata. The official deadline to submit nomination papers to run for Arcata City Council was 5 p.m. today and Arcata City Clerk Bridget Dory has provided the Outpost with a list of candidates — most of whom have already officially qualified, and a couple of whom still need to have their signatures verified before their names will be on your November ballot.
Here are the folks who have officially qualified for the race:
Meredith Matthews — A current Arcata City Councilmember, Matthews was appointed by the council in 2021 to fill the place of exiting councilmember Sofia Pereira.
Dana Quillman — A longtime Arcata resident and partner of previous councilmember Paul Pitino, Quillman also ran for council in June.

Jeffrey Sterling — Sterling is a U.S vet and manager of the Arcata Veterans Memorial Building.

Brett Watson — An Arcata councilmember with a controversial history, to say the least, Watson is running for re-election for a third term.

Kimberley White — A member of the Arcata Planning Commission and coordinator for Comunidad Unidad del Norte de Arcata (CUNA), White has also run for council in the past two elections.
Dory also informed the Outpost that two other prospective candidates returned their nomination papers today but have not yet had their signatures verified. They are Joe Ostini, director of arts management company Arcana Artists, and Raelina Krikston, owner of marketing and design company The Stuudiio.
So there you have it. These folks will be vying for two open seats in the November general election. (Matthews and Watson's terms are up.) Dory said that the City should know by Monday whether or not Ostini and Krikston have qualified for the ballot. Either way, it looks like it's shaping up to be an interesting election.
###
PREVIOUSLY