With incumbent Kelly Sanders opting not to seek a third term in office, Humboldt County voters will elect a brand new county clerk-recorder/registrar of voters this year.

To date, three candidates have filed paperwork with the Humboldt County Elections Office in hopes of winning that seat. All three work in either the Clerk-Recorders office or the Humboldt County Elections Office. They are as follows (listed alphabetically by last name): Juan Pablo Cervantes, Benjamin Hershberger and Tiffany Hunt Nielsen.
(A fourth candidate, Samanthia Carns, filed paperwork but quickly dropped out. She told the Outpost in an email that she will be supporting Hershberger, whom she called "the perfect candidate for the position.")
Some of you may be wondering: What exactly is a county clerk-recorder/registrar of voters? I mean, besides "most cumbersome elected official title in Humboldt."
It's really two jobs in one. The clerk-recorder maintains records of vital statistics — birth certificates, death certificates and marriage licenses — and files more mundane documents like fictitious business name statements and notary bonds.
Incidentally, the clerk-recorder's staff may have the nicest digs of any county employees. The office, on the fifth floor of the county courthouse, has a row of windows offering a panoramic view of Humboldt Bay and the Samoa Peninsula.
The registrar of voters, meanwhile, is responsible for managing elections, which entails everything from creating ballots to registering voters, recruiting and training poll workers, reserving polling place locations, educating the public, managing candidate filings and ensuring the security of voting systems, including ballot processing and vote tallying.
The importance of that last bit has never been more apparent, given the ongoing traction of Big Lie (that Trump actually won the 2020 election) and subsequent attempts to intimidate election workers and install partisan officials who may be willing to undermine the integrity of the process.
Here's a brief introduction to each candidate: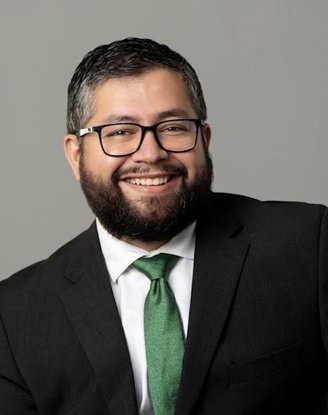 Juan Pablo Cervantes

The first candidate to announce, Cervantes is an elections specialist in the county Elections Office, and in a December press release he said he's running because he's "passionate about transparent, accessible and efficient government."
He praised both Sanders and previous clerk-recorder/registrar Carolyn Crnich as "paragons" in fulfilling those values.
On his campaign website Cervantes says he's worked as a poll worker since high school. As an employee in the Elections Office, he's played a role in expanding voter security and combating misinformation.
"I've developed chain-of-custody protocols for our voting systems, broadcasted the accuracy testing of our voting equipment on livestream and TV, and I continue to serve as Humboldt County's liaison to the Election Transparency Project," he said. "I'm excited to build upon our community partnerships and look forward to leveraging my experience to provide Humboldt County with increased transparency, efficiency, and accessibility when it comes to records management and elections administration."
You can learn more about Cervantes at his campaign website.
Benjamin Hershberger

Having worked for the county since 1996 — and at the clerk-recorder/registrar's office since 2006 — Hershberger said he thinks he's the candidate with the most institutional knowledge about the office's two divisions.
As the office's fiscal officer, he's responsible for all the financial components, including purchasing and the budget. He has also served on committees to select voting software and an election management system.
Born and raised in Humboldt County, Hershberger attended McKinleyville High School and Humboldt State University, where he earned his bachelor's in business administration, with a focus on accounting and a minor in computer information systems.
Reached by phone, he said he's been mulling a run for the office's top job for years and believes now's the right time.
"I have the experience with both Kelly Sanders and Carolyn Crnich, so I understand where we're headed with the department," he said.
If you're the kind of voter who likes mud-slinging, don't expect it from Hershberger. Asked about his competition he said, "I think all of the candidates are going to be good clerk-recorders and registrars of voters, so whether I win or lose it will still be my job to help them moving forward."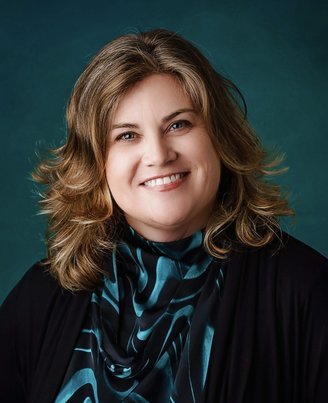 Tiffany Hunt Nielsen

Also born and raised in Humboldt (on a cattle ranch), Hunt Nielsen said the Hunt side of her family arrived here in the early 1900s.
She holds a land surveying certificate and worked for a local engineering firm until the owner retired. From there, Hunt Nielsen went to work for Humboldt Land Title.
"I started as a receptionist for the first four hours," she said, adding that she quickly passed a test and moved immediately over to the title department, where she worked for the next 17 years.
The company was employee owned until 2018, and she left the following year. Crnich was her neighbor in Loleta, and Hunt Nielsen's job at the title company entailed taking title documents to the clerk-recorder's office to be filed.
Hunt Nielsen said she was intrigued by Crnich's job, "and I really liked the view from her office." She also liked the way staff handled things, so after leaving Humboldt Land Title, the clerk-recorder's office seemed like a natural fit. "I was creating the documents they recorded, so I understood how the laws worked," she said.
She's now a senior recordable document examiner in the clerk-recorder's office, and she has worked the last three elections, alternately checking ballots for clarity and voter intent and working the office's phone bank.
Going door-to-door to collect nomination signatures, she encountered a number of people with concerns about the integrity of the voting process. "I tried to reassure everyone that everything's run up to par at the Elections Office," she said, adding that she's been impressed by how diligently poll workers check voters' signatures.
You can learn more about Hunt Nielsen at her campaign's Facebook page.