PREVIOUSLY: With Robert Durst Murder Arrest, National Attention Returns to Karen Mitchell's Disappearance
###
Wealthy real estate heir and suspected serial killer Robert Durst, who was found guilty in September of murdering his longtime friend Susan Berman decades earlier while he was a resident of Trinidad, has died.

Multiple news outlets report that Durst's attorney announced today that the convict died in custody this morning. In August, the 78-year-old testified in court that he was suffering from a number of severe ailments, including bladder and esophageal cancers, chronic obstructive pulmonary disease and chronic kidney disease.
While Durst was convicted of only ever one murder, he was tied to a number of other disturbing cases, including the death and dismemberment of his Galveston, Texas neighbor Morris Black in 2001. Despite the nature of Black's death and Durst's admission to mutilating and dumping Black's body, a jury found that Durst acted in self-defense.
Suspicions that Durst was a serial killer grew after the HBO documentary series "The Jinx" aired in 2015, summarizing the remarkable number of people who crossed paths with Durst only to end up murdered.
To this day, some suspect that Durst was also responsible for the disappearance of Eureka teen Karen Mitchell, who vanished while walking home from the Bayshore Mall in November of 1997.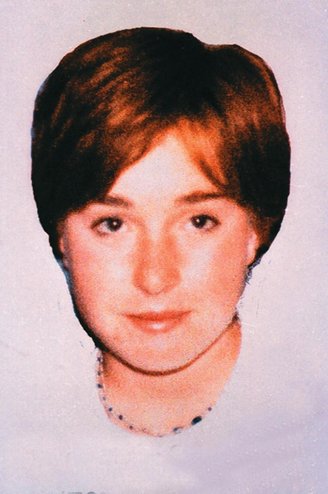 Several interesting pieces of anecdotal evidence have tied the teen's disappearance to Durst, who lived in Trinidad from 1995 to 2000. According to reports, Mitchell had volunteered at a local homeless shelter where Durst had previously been spotted. Durst, a known cross-dresser, also reportedly visited Mitchell's aunt's shoe store Annie's Shoes in the Bayshore Mall while dressed in drag on multiple occasions. A sketch of a suspect made by a witness claiming to have seen Mitchell with an older man on the day of her disappearance also looks suspiciously like Durst.
"Robert Durst was a suspect, primarily because of proximity," former Eureka Police Department Chief Andy Mills told Investigation Discovery in 2019. "The second piece of that was Robert Durst is a recluse, has some strange behaviors. The third reason is: One person did a composite sketch."
Despite these connections, no physical evidence ever linked Durst to Mitchell's disappearance.
Watch the Investigation Discovery piece embedded at the top of this story for a quick summary of Durst's crimes and suspected criminal history.