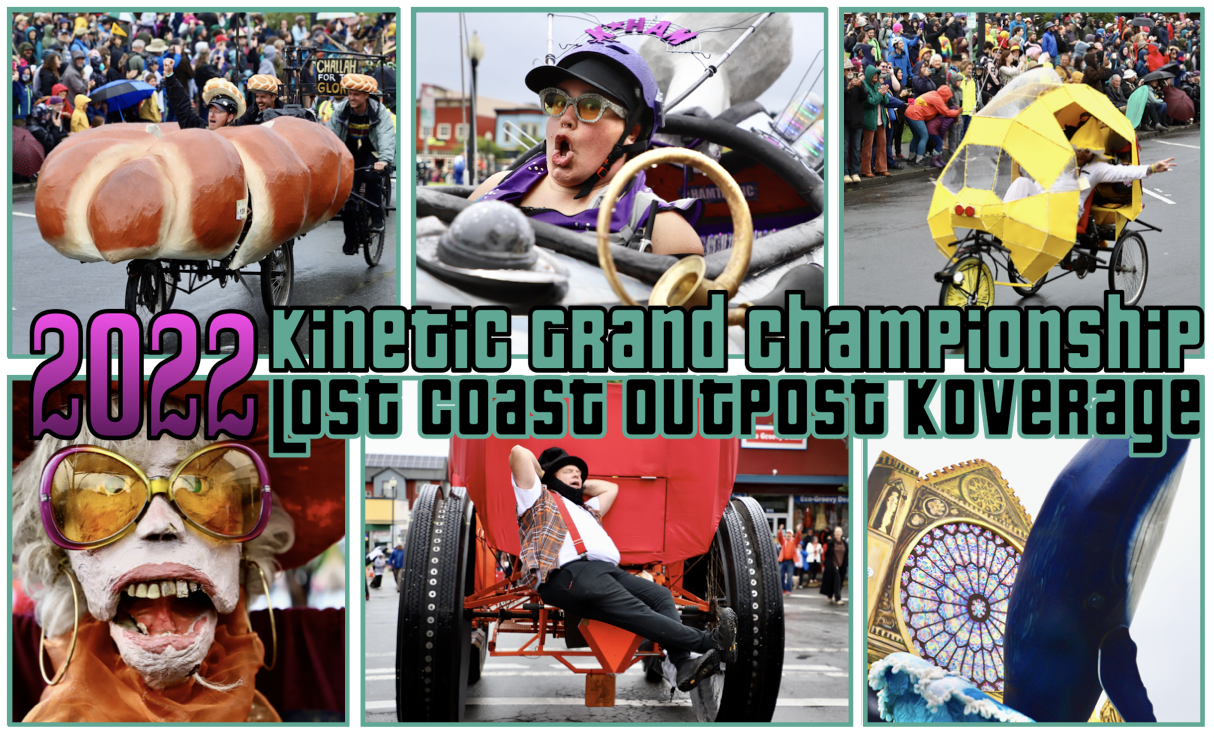 The Glory hath returned.
After a two-year pandemic hiatus, the Kinetic Grand Championship returned for 2022 to once again spread whimsy and wackiness to a mostly grateful Humboldt County. Maybe you made it out to some section of the race, but if you didn't, fear not. As LoCO has done historically, we've again thrown together a KGC yearbook, of sorts, and compiled a gallery of every sculpture that officially kompeted in this year's event. Scroll down! Klick any of the photos below to learn a sculpture's name and to view more photos and video of it in action.
Way to make a komeback, art nerds. Humboldt feels more like itself again.
Photos: Andrew Goff
UPDATES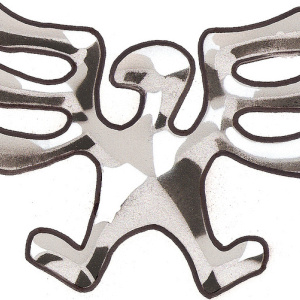 2022 Kinetic Award Winners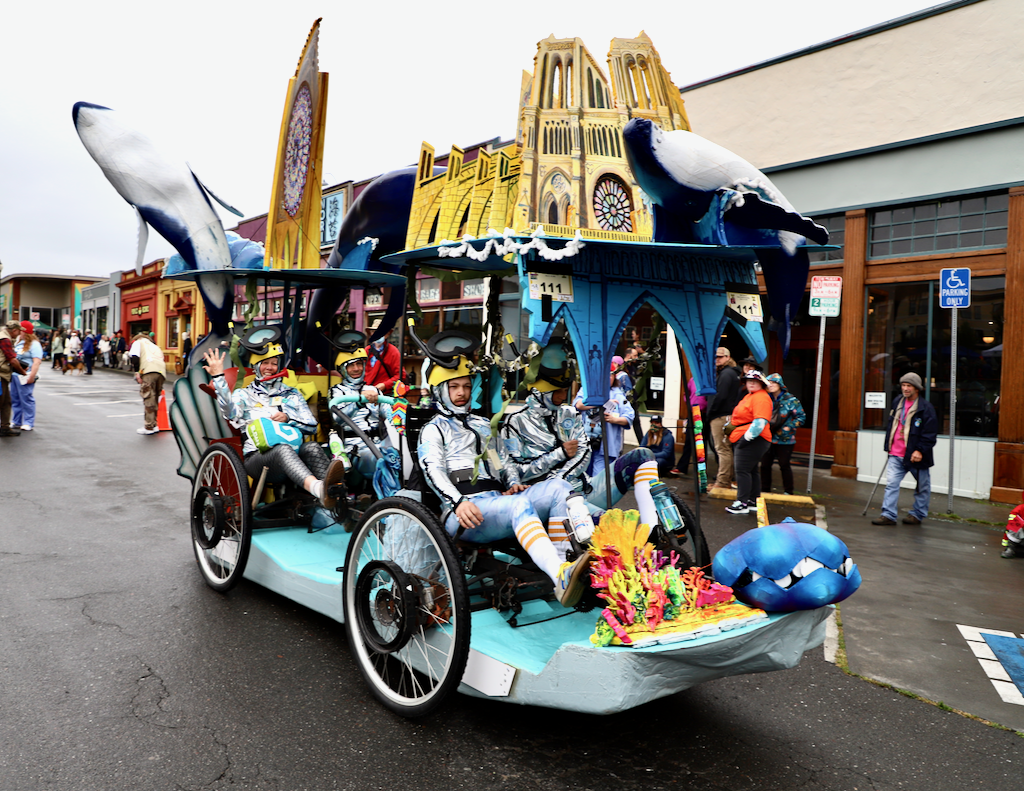 All hail your new Kinetic Grand Champions! After three days of grueling pedaling, Humpbacks of Notre Dame were acknowledged for the giant splash they made during the 2022 race with their innovative and colorful art, costumes and pageantry. Kongrats, krew!
Scroll down for the rest of the top award winners.
2022 KINETIC GRAND CHAMPION
Humpbacks of Norte Dame
Best Art
1st: KHAM
2nd: Bee Here Now - Team Half Fast
3rd: Hela Glorious
Best Engineering
1st: Cowbell Moosical Theater
2nd: Tempus Fugitives - Preying Menace
3rd: LiveWrong
Best Speed
1st: Lemonheads (12:35)
2nd: LiveWrong (13:32)
3rd: Wing Nuts (13:37)
Best Pageantry
1st: LiveWrong
2nd: KHAM
3rd: Tempus Fugitives - Preying Menace
CLICK SOME ART
---
---