Lowdown: So, Fortuna Rodeo Week Starts Today
Fortuna's boots are on again! For the next seven days, the "friendly city" will be just a bit friendlier as it comes together for a week of festivities to celebrate the return of the annual Fortuna Rodeo. Let your Lowdown give you a quick rundown of the "yeehaw"-eliciting events in store this week (click any day for a complete schedule of that day's events):
More info at fortunarodeo.com. Other Monday options, including Folklife Festival Songwriters Night in your Lowdown below.
—Andrew Goff
The Lowdown Fun Committee
Mike Mandates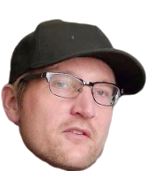 Events
Movie Showtimes
Broadway Cinema
22 JUMP STREET: 1:05, 3:45, 6:30, 9:20
DAWN OF THE PLANET OF THE APES 2D: 11:45, 2:10, 5:15, 5:55, 8:20
DAWN OF THE PLANET OF THE APES 3D: 2:50, 9:00
DELIVER US FROM EVIL: 1:00, 3:50, 6:40, 9:30
EARTH TO ECHO: 12:55, 3:20, 5:45, 8:10
EDGE OF TOMORROW 2D: 12:05, 2:55, 5:40, 8:30
FAULT IN OUR STARS: 3:05, 9:10
HOW TO TRAIN YOUR DRAGON 2 2D: 12:15, 1:10, 2:45, 3:40, 5:20, 7:55
JERSEY BOYS: 12:00, 6:00
MALEFICENT 2D: 12:00, 2:30, 5:00, 7:30
TAMMY: 12:10, 3:35, 6:15, 6:20, 8:45, 9:45
TRANSFORMERS: AGE OF EXTINCTION 2D: 11:55, 2:40, 6:05
TRANSFORMERS: AGE OF EXTINCTION 3D: 8:50
Mill Creek Cinema
22 JUMP STREET: 1:20, 4:05, 6:50, 9:30
DAWN OF THE PLANET OF THE APES 2D: 12:00, 3:00, 6:00, 9:00
DAWN OF THE PLANET OF THE APES 3D: 5:20, 8:20
DELIVER US FROM EVIL: 12:40, 3:30, 6:20, 9:10
EARTH TO ECHO: 12:50, 3:10, 5:35, 8:00
HOW TO TRAIN YOUR DRAGON 2 2D: 11:55, 2:40, 5:10, 7:40
MALEFICENT 2D: 12:20, 2:50
TAMMY: 12:10, 3:20, 6:10, 9:20
TRANSFORMERS: AGE OF EXTINCTION 2D: 11:45, 5:45, 8:35
TRANSFORMERS: AGE OF EXTINCTION 3D: 2:35
Minor Theatre
CHEF: 3:50, 6:30, 9:10
DAWN OF THE PLANET OF THE APES 2D: 3:00, 6:00, 9:00
OBVIOUS CHILD: 3:40, 9:20
TRANSFORMERS: AGE OF EXTINCTION 2D: 5:50