Lowdown! for Thursday, Nov. 24
SPONSORED BY

Top Events!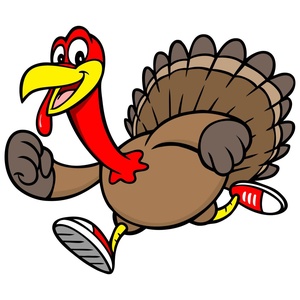 Thanksgiving Day Turkey Trot
Old Town Gazebo / 9 a.m. / $10 / $20 w/ shirt
Three mile run/walk. Proceeds go to local cross country teams. Registration on race day will be at Old Town Coffee and Chocolates. Register at Old Town Coffee and Chocolates starting at 7:30 a.m.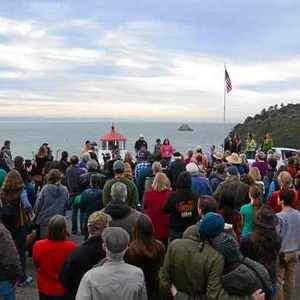 27th Annual Blessing Of The Fleet
Trinidad / 10-11 a.m.
The 27th annual blessing of the Trinidad fishing fleet will be held at the harbor overlook in Trinidad on Thanksgiving day. The event will feature blessings for our fisherman as well as a Coast Guard fly over.
Web site /
All Events!
Movie Showtimes
Broadway Cinema
A PRIVATE MOVIE SCREENING: 12:00, 3:45, 7:30
BLACK ADAM: 11:50, 2:50
BLACK PANTHER: WAKANDA FOREVER 2D: 12:30, 1:40, 4:00, 5:10, 7:30, 8:40
BLACK PANTHER: WAKANDA FOREVER 3D: 6:20
BONES AND ALL: 1:10, 4:30, 8:00
DEVOTION: 12:10, 3:40, 7:10
SHE SAID: 12:50, 3:50, 6:50
SMILE: 8:10
SPIRITED: 3:00, 8:30
STRANGE WORLD 2D: 11:30, 12:40, 2:00, 3:20, 4:40, 7:20
STRANGE WORLD 3D: 5:40
THE CHOSEN SEASON 3: EPISODES 1 & 2: 12:00, 3:30, 7:00
THE MENU: 11:40, 2:20, 4:50, 7:50
TICKET TO PARADISE: 12:20, 6:00
Mill Creek Cinema
BLACK ADAM: 2:20, 7:50
BLACK PANTHER: WAKANDA FOREVER 2D: 12:30, 4:00, 6:30, 7:30
BONES AND ALL: 1:10, 4:20, 7:40
DEVOTION: 12:20, 3:50, 7:10
LYLE, LYLE, CROCODILE: 3:30
STRANGE WORLD 2D: 11:30, 1:00, 2:10, 3:40, 4:50, 7:20
THE CHOSEN SEASON 3: EPISODES 1 & 2: 12:00, 7:00
THE MENU: 12:10, 2:50, 5:20, 8:00
TICKET TO PARADISE: 11:40, 5:10