Lowdown! for Friday, Nov. 25
SPONSORED BY

Top Events!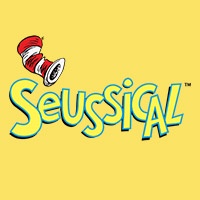 Seussical, The Musical
Ferndale Repertory Theatre / 8-10 p.m. / $18 / $16 Student / $16 Seniors
Seussical is a musical comedy by Lynn Ahrens and Stephen Flaherty, based on the many children's stories of Dr. Seuss, with most of its plot being based on Horton Hears a Who!, Gertrude McFuzz, and Horton Hatches the Egg.
Web site /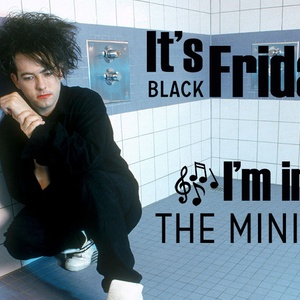 Black Friday Goth Karaoke
The Miniplex at Richards' Goat Tavern / 8:30 p.m. / Free / 21+
Is it a day for fighting crowds at the big box store to get our hands on the latest gaming apparatus? NO! It is the day we celebrate mall goth culture by singing Post-Punk, Darkwave, New Wave - and even, if you insist, Nu-metal.
Web site /
All Events!
Movie Showtimes
Broadway Cinema
A PRIVATE MOVIE SCREENING: 12:00, 3:45, 7:30
BLACK ADAM: 11:50, 2:50
BLACK PANTHER: WAKANDA FOREVER 2D: 12:30, 1:40, 4:00, 5:10, 7:30, 8:40
BLACK PANTHER: WAKANDA FOREVER 3D: 6:20
BONES AND ALL: 1:10, 4:30, 8:00
DEVOTION: 12:10, 3:40, 7:10
SHE SAID: 12:50, 3:50, 6:50
SMILE: 8:10
SPIRITED: 3:00, 8:30
STRANGE WORLD 2D: 11:30, 12:40, 2:00, 3:20, 4:40, 7:20
STRANGE WORLD 3D: 5:40
THE CHOSEN SEASON 3: EPISODES 1 & 2: 12:00, 3:30, 7:00
THE MENU: 11:40, 2:20, 4:50, 7:50
TICKET TO PARADISE: 12:20, 6:00
Mill Creek Cinema
BLACK ADAM: 2:20, 7:50
BLACK PANTHER: WAKANDA FOREVER 2D: 12:30, 4:00, 6:30, 7:30
BONES AND ALL: 1:10, 4:20, 7:40
DEVOTION: 12:20, 3:50, 7:10
LYLE, LYLE, CROCODILE: 3:30
STRANGE WORLD 2D: 11:30, 1:00, 2:10, 3:40, 4:50, 7:20
THE CHOSEN SEASON 3: EPISODES 1 & 2: 12:00, 7:00
THE MENU: 12:10, 2:50, 5:20, 8:00
TICKET TO PARADISE: 11:40, 5:10