Lowdown! for Sunday, Nov. 27
SPONSORED BY

Top Events!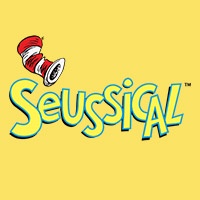 Seussical, The Musical
Ferndale Repertory Theatre / 2-4 p.m. / $18 / $16 Student / $16 Seniors
Seussical is a musical comedy by Lynn Ahrens and Stephen Flaherty, based on the many children's stories of Dr. Seuss, with most of its plot being based on Horton Hears a Who!, Gertrude McFuzz, and Horton Hatches the Egg.
Web site /
All Events!
Movie Showtimes
Broadway Cinema
A PRIVATE MOVIE SCREENING: 12:00, 3:45, 7:30
BLACK ADAM: 11:50, 2:50
BLACK PANTHER: WAKANDA FOREVER 2D: 12:30, 1:40, 4:00, 5:10, 7:30, 8:40
BLACK PANTHER: WAKANDA FOREVER 3D: 6:20
BONES AND ALL: 1:10, 4:30, 8:00
DEVOTION: 12:10, 3:40, 7:10
SHE SAID: 12:50, 3:50, 6:50
SMILE: 8:10
SPIRITED: 3:00, 8:30
STRANGE WORLD 2D: 11:30, 12:40, 2:00, 3:20, 4:40, 7:20
STRANGE WORLD 3D: 5:40
THE CHOSEN SEASON 3: EPISODES 1 & 2: 12:00, 3:30, 7:00
THE MENU: 11:40, 2:20, 4:50, 7:50
TICKET TO PARADISE: 12:20, 6:00
Mill Creek Cinema
BLACK ADAM: 2:20, 7:50
BLACK PANTHER: WAKANDA FOREVER 2D: 12:30, 4:00, 6:30, 7:30
BONES AND ALL: 1:10, 4:20, 7:40
DEVOTION: 12:20, 3:50, 7:10
LYLE, LYLE, CROCODILE: 3:30
STRANGE WORLD 2D: 11:30, 1:00, 2:10, 3:40, 4:50, 7:20
THE CHOSEN SEASON 3: EPISODES 1 & 2: 12:00, 7:00
THE MENU: 12:10, 2:50, 5:20, 8:00
TICKET TO PARADISE: 11:40, 5:10