Lowdown! for Sunday, Oct. 2
SPONSORED BY

Top Events!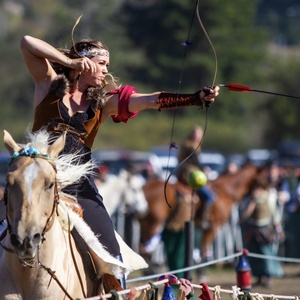 2022 Medieval Festival of Courage
Perigot Park / 10 a.m. / $10 / $5 kids 3-12
A family weekend of stories, skill, amusements, medieval morsels, treasures, knights, and royal horses celebrating agricultural traditions. There will be jousting, music, fairies, face painting, petting zoo/pony rides, a tavern, dance and aerial performances, food, art and craft vendors, and more.
Web site /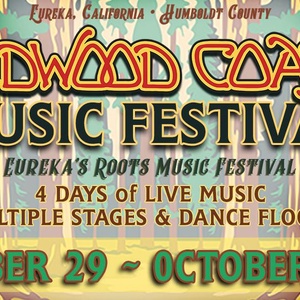 30th Redwood Coast Music Festival
Eureka / 10 a.m.
The three-decade celebration of roots American music will feature more than 40 performers – from national to regional and local acts – playing at seven Eureka venues.
Web site /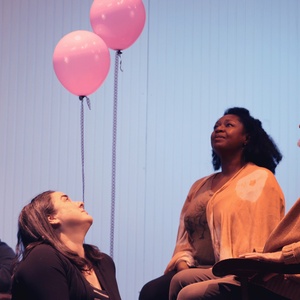 Tiny, Beautiful Things
North Coast Repertory Theatre / 2 p.m. / $20 / $18 students/seniors
Based on the best-selling book by Cheryl Strayed and adapted for the stage by Nia Vardalos, Tiny Beautiful Things personifies the questions and answers that "Sugar" was publishing online from 2010-2012. Directed by and featuring Cynthia Martells, Tony-nominated local actress.
Web site /
All Events!
Movie Showtimes
Broadway Cinema
A PRIVATE MOVIE SCREENING: 12:00, 3:45, 7:30
AVATAR (2009): 3:50
AVATAR 3D (2009): 12:10, 7:30
BARBARIAN: 11:50, 2:30, 5:20, 8:10
BROS: 11:30, 2:20, 5:10, 8:00
BULLET TRAIN: 4:40, 7:40
DON'T WORRY DARLING: 11:40, 1:00, 2:40, 4:00, 5:30, 7:00, 8:20
JAWS 3D (1975): 5:25
MINIONS: THE RISE OF GRU: 11:45, 2:10
PEARL: 8:25
SEE HOW THEY RUN: 12:20, 3:00
SMILE: 12:00, 1:30, 2:50, 4:20, 5:40, 7:10, 8:30
THE GREATEST BEER RUN EVER: 1:50, 4:50, 7:50
THE WOMAN KING: 12:50, 4:10, 7:20
Mill Creek Cinema
BARBARIAN: 11:50, 2:30, 5:20, 8:10
BROS: 11:30, 2:20, 5:10, 8:00
DC LEAGUE OF SUPER-PETS: 1:00, 4:00
DON'T WORRY DARLING: 11:40, 2:40, 5:30, 7:00, 8:20
MINIONS: THE RISE OF GRU: 11:45, 2:10, 4:30
SEE HOW THEY RUN: 5:40
SMILE: 12:00, 1:30, 2:50, 4:20, 7:10, 8:30
THE WOMAN KING: 12:50, 4:10, 7:20
TOP GUN: MAVERICK: 6:50