"It's about proving yourself. The North Coast has been underserved and I have promised to stand strong representing it," asserted Senator Mike McGuire in a conversation previewing today's town hall meeting in Eureka. That's why our new state representative has prioritized getting to know the far north end of his district, from visiting McKinleyville Middle School and raving about the entrepreneurial program offered to meeting with county supervisors and city councilmembers to best understand our area's needs.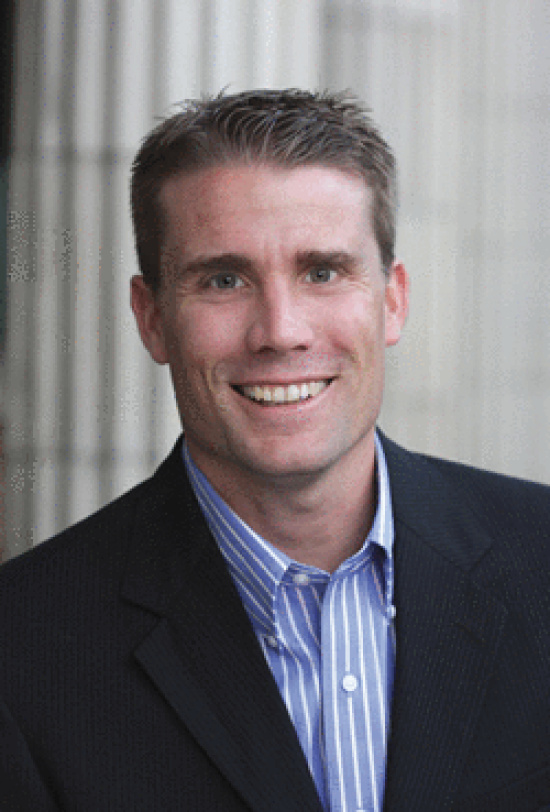 And, as McGuire noted, "There's a lot of needs."
Broadband and broader flights
He pointed to how California's job growth has rebounded and grown steadily over the past two years, but continues to lag in the northern, rural reaches of the state. Echoing a widely held local sentiment, McGuire emphasized his commitment to helping improve the technological situation – in a word, broadband. "We need to make sure all of California is connected." He's also working on legislation designed to create a fund of $150-$200 million to assist in retaining and expanding commercial air service, prompted by obvious need and also designed to correct the state's recession-prompted "grab" of aviation gas taxes typically shared with local agencies. McGuire referenced the over-$1 million raised by Fly Humboldt as an example of Humboldt's munificence. "We want to be able to partner with them," he said. His legislation would provide several million dollars to be invested in the California Redwood Coast-Humboldt County airport, the Crescent City airport and other rural airports within the district.
Education boost
Another necessity, one clearly near to McGuire's heart, is ensuring that high school students have access to career technology and job skills programs. He's working to secure more money into rural districts and remove roadblocks currently preventing the North Coast from meeting application requirements – the current insistence on counties partnering with each other to qualify for these types of education funds. Given the geographical expanse of the region, McGuire said, that's an impossible situation. "The one-size approach doesn't work."
About our State Parks
One of tomorrow's town hall speakers is California State Parks, Humboldt County Superintendent Jeff Bomke. McGuire's staff has been meeting with Parks staff regularly – a smart move considering his district contains more state parks than any other in California. The downside is state parks have fallen on hard times over the past several years and so he also has "more partially closed parks than any other district." This is "unacceptable," McGuire said. "Our state parks are treasures. We need to get the public back on our lands." Part of the problem – a large part – is the depletion of the state parks reserve fund from $70 million to $5.6 million. The solution is not currently forthcoming in Governor Jerry Brown's new budget, as McGuire has pointed out.
Saving the Smith
Efforts to mine the Smith River ramped up last year and demanded McGuire's immediate attention during and after the election. Along with Congressman Jared Huffman, he successfully worked to bring a halt to Panama-based Red Flat Nickel Corporation endeavors on the Smith, a crucial waterway for the endangered Coho salmon and other important fish runs. "We have to protect this heritage site," McGuire said. "I will defend the Smith to the hilt."
Pot – "out of control"
Few issues stir emotions on the North Coast like those related to marijuana. McGuire addressed the hot topics of public safety issues and the environmental damage that surrounds many pot grows. He acknowledged marijuana's significance as an economic driver in the district, but said, "It's out of control. If [users] knew how this product they consume has affected the environment… they'd be horrified… No other crop is allowed to go unregulated." With pending legalization – "If it were on the ballot tomorrow, it would pass" – all sides, from growers to law enforcement to environmental organizations need to be involved to ensure that public safety officers have the necessary resources and that strict environmental regulations are in place.
Banning the bag
On the topic of the environment, the recent stalling of California's state-wide plastic bag ban emerged. McGuire noted the reason California remains woefully behind the time is due to the influence of "big, out-of-state plastic bag manufacturers." He introduced Sonoma's bag ban and hopes the referendum to overturn the state bill "goes down in flames." Ending single-use plastic bags is a "no-brainer" given the environmental damage wrought, McGuire said.
Coastal concerns: Oil, sea level rise, outdated energy sources
Forty percent of California's coastline is in McGuire's district, so it's unsurprising coastal issues would exist as high priorities in his representation. While many California residents believe we've already permanently stopped offshore oil drilling in state waters, that's not true, said McGuire, which is why he's working on legislation to close existing loopholes.
Discussing sea level rise, he called it "the greatest environmental threat we face" and acknowledged that the state is nowhere near prepared to handle the expected impacts, noting CalTrans' prediction that the 101 safety corridor will be overtaken by tides. He's looking at cap-and-trade as a way to assist communities in developing plans to adapt. "The loud noise of climate change deniers is ridiculous," he said. "The time for action is now."
Because the second most significant contribution to climate change is energy use – the first is our method of transportation – he's supporting a move toward California using 50 percent renewal energy by 2030. This shift to new power sources will not only help reduce climate change, but also provide jobs in the new power sector, he said.
Want to know more? Show up for the Humboldt Town Hall hosted by Senator Mike McGuire today from 10 a.m. to noon at the Humboldt Bay Aquatic Center, Room 211, 921 Waterfront Drive, Eureka. Coffee and snacks provided.
Town Hall Agenda
Welcome & introductions: Senator Mike McGuire
County of Humboldt update: Supervisor Virginia Bass
Sheriff's Office briefing, latest on Humboldt area activity
Superintendent of Eureka City Schools: Fred Van Vleck, Ed.D.
California Highway Patrol: Lieutenant Commander Brett Fabbri
State Parks update, Humboldt County Superintendent: Jeff Bomke
Briefing on local highway activity from CALTRANS District Director: Charlie Fielder
State of California update: Senator Mike McGuire
Questions & answers: Senator Mike McGuire