Momentum for making Humboldt a cleaner, healthier place for wildlife and other living creatures continues:
With help from the County and Humboldt Area Saltwater Anglers, PacOut Green Team kicked ass on what remained of the giant pile of rope that washed up on Moonstone Beach weeks ago alleviating concerns about potential entanglement if it were to be swept back out to sea. Whales, sea lions, dolphins, seals and boat motors are that much safer thanks to the combined efforts.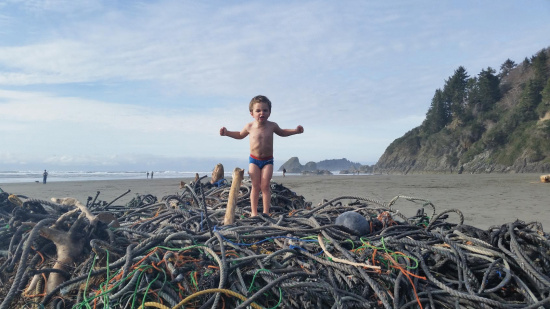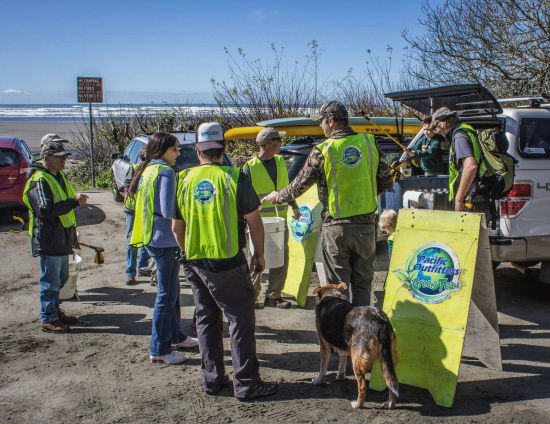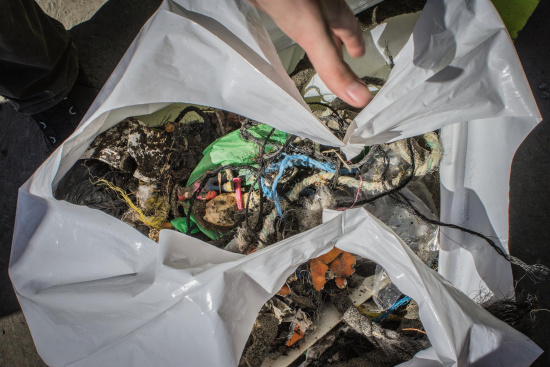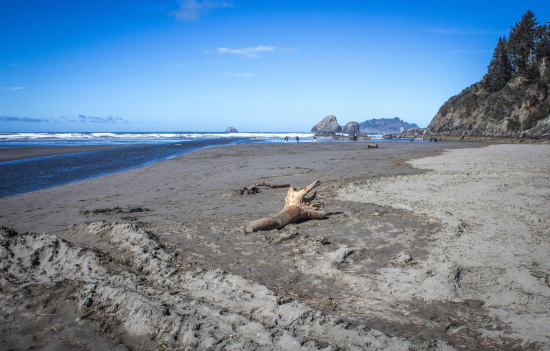 Could Liscom Slough catch a break? What about this spot suggests, "Here's a great place to throw your trash!"? We could say that about all the illegal rural dump sites in the county – but not all of them have stewards as dedicated as Ted Halstead, who once again made the world, and Liscom Slough, a better place.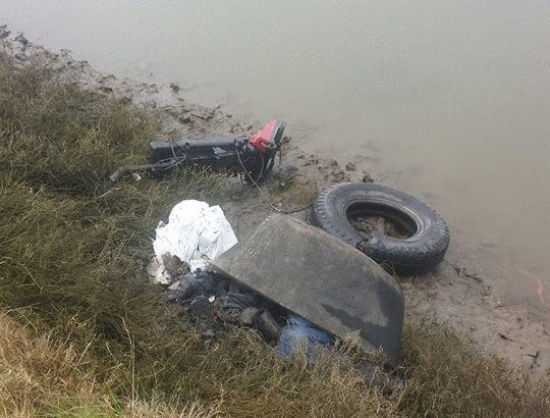 Northcoast Environmental Center staff (including yours truly) spent a couple hours in Crescent City on Sunday looking for potential Japan tsunami marine debris and generally cleaning up the beach around Point St. George. Further north, Friends of Del Norte's Joe Gillepsie worked to collect trash off Kellogg Beach.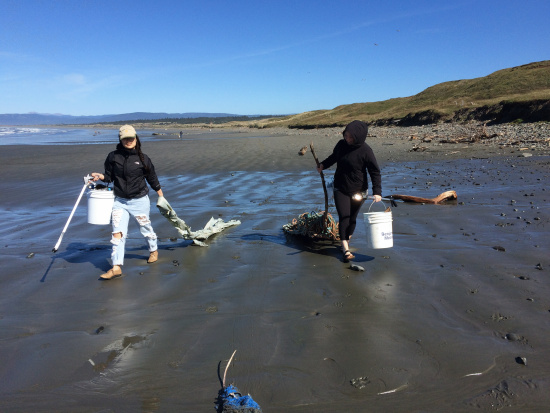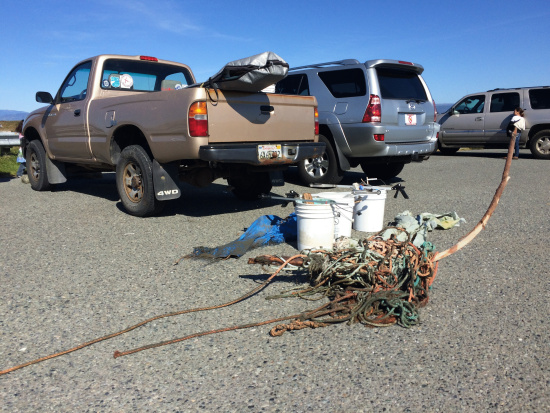 SoHummers getting it done! Next Eel River clean up party is Sunday, March 8 at the Alderpoint site (details here). Coordinator Amy Machado notes on the group's Facebook page, "Jonathan Gilbert offering up his huge trailer and winch provided by Treeworks Arborists…let's get this trailer and some trucks filled! Sharing is caring about clearing the waste threatening Carter Creek, a beautiful tributary to the Eel River that provides water to many homes up there!"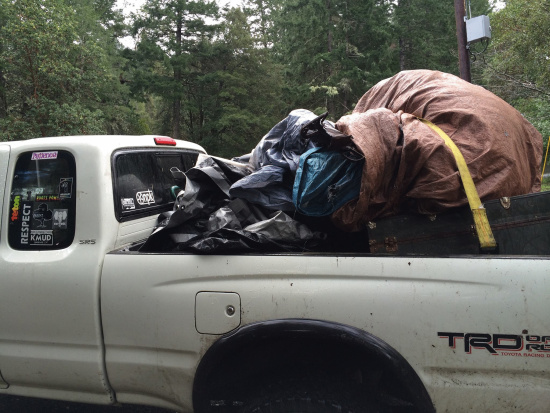 A huge thanks to all the people who've pitched in time, money and services so far! Want to join the efforts? Volunteer? Sponsor? Donate? Follow any and all links above.
Jennifer Savage is the Northcoast Environmental Center's Coastal Programs Director and a fan of a trash-free world.