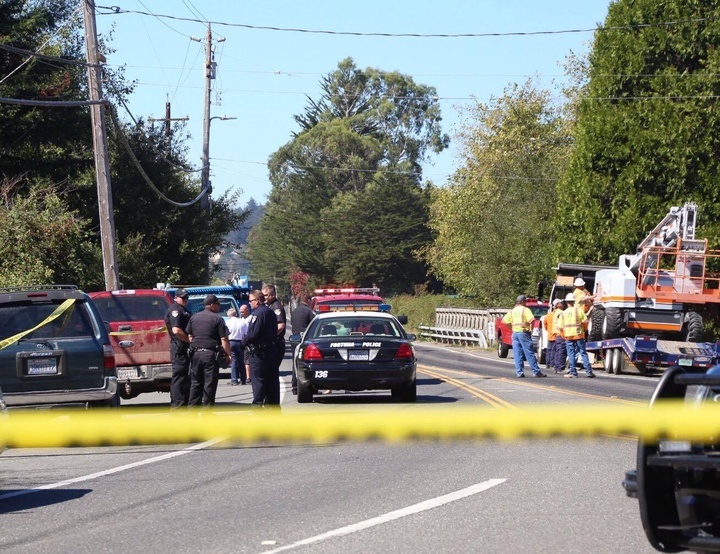 PREVIOUSLY:

# # #
The Bridgeville man accused of gunning down his wife's lover must stand trial on murder and firearms charges.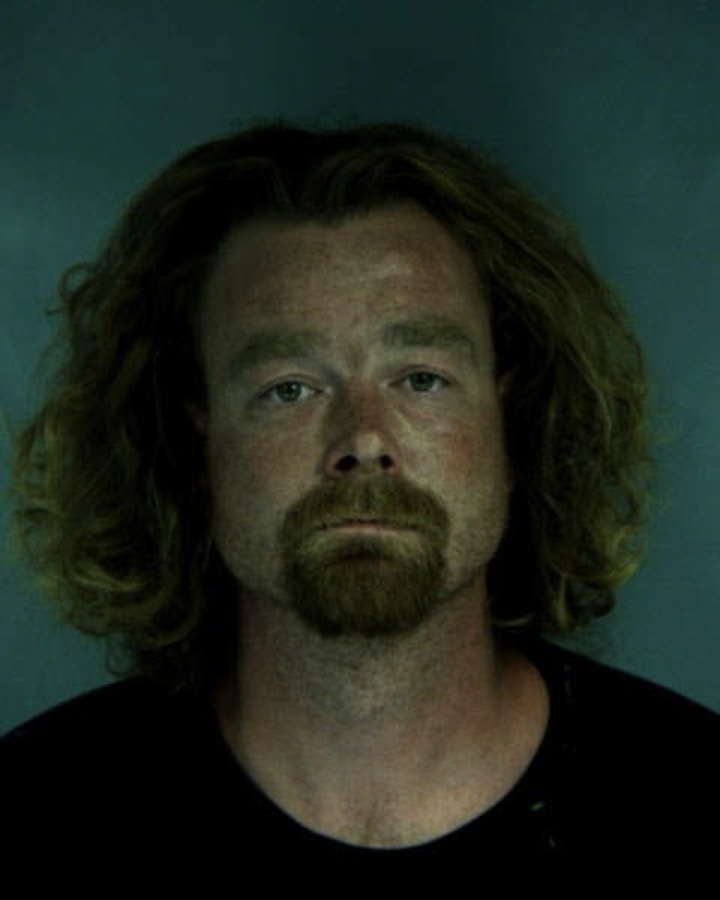 Today Judge Timothy Cissna, after hearing dramatic testimony from Timothy Smith's bereaved widow and son, ruled there was enough evidence to warrant a trial for Jon David Goldberg, 36. He allegedly shot Smith to death outside the Smith family home on Rohnerville Road on Sept. 26.
During Goldberg's preliminary hearing today, Smith's wife Jessica Springer testified she was in the house with the door open and her husband was outside cleaning his truck. He had been walking in and out of the house with armloads of clothing and gear from a recent hunting trip. Then she heard the familiar voice of Jon Goldberg, saying something like "I thought you were my friend, man."
Then gunshots.
"I panicked," Springer testified under questioning by Deputy District Attorney Luke Bernthal. "I ran to the front door to see what was going on. That's when I saw Jon Goldberg standing there. He was turning. And then I saw Tim laying on the ground …. I saw (Goldberg) turn to walk away. He was holding a gun."
Springer said she tried to scream but couldn't catch her breath. What she wanted to yell was "Did you fuckin' shoot him?"
Goldberg got into his white van and drove away. She rushed to her fallen husband and turned him over. Then she saw her son, who "just saw his father murdered."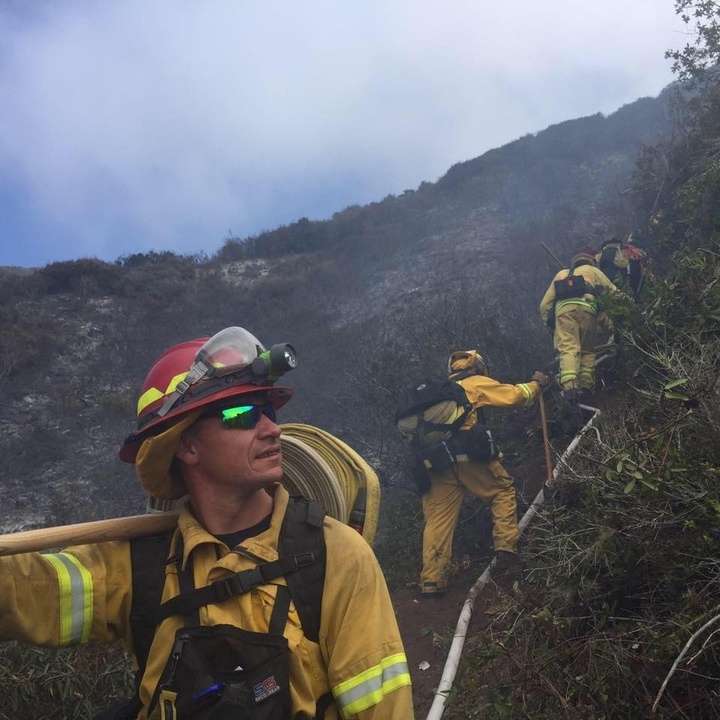 "I realized my whole life had just gone away," Springer said. "Over something so fucking stupid."
That "something stupid" was the affair between Tim Smith and Jon Goldberg's wife Rachel Goldberg. Just hours before, shortly after the Smiths had returned home from having dinner out with the Goldbergs, Springer had discovered naked pictures of Rachel on her husband's cellphone. While Tim Smith slept, Springer had picked up his phone to peruse other pictures: those of his fishing trip that day with Jon and Rachel Goldberg and their son David Goldberg.
At the bottom of the phone was the icon "Deleted Pictures," and she clicked on that icon. She found "maybe five" nude photos of her friend Rachel.
Springer awakened her husband, and they proceeded to fight and argue "all night," she said. The fight ended with her kicking him out of their home.
"I called him lots of bad names and said horrible things to him," she testified under cross-examination by Deputy Public Defender Casey Russo. She told him to "get the hell out of my house, because I wasn't going to live with somebody who was doing that."
She also texted Rachel Goldberg, saying "I found pictures and she'd better tell her husband." Later the two women spoke by phone, "and that was when I got a response that she had told her husband."
A few hours later the 42-year-old Smith, a well-known volunteer fire captain in Fortuna, was dead in his front yard.
Rachel Goldberg did not testify today, although her husband also is accused of battering her and assaulting her with a firearm. Because no evidence was presented on those charges Judge Cissna refused to hold Jon Goldberg to answer. Prosecutor Bernthal said after the hearing that he could not comment on why he didn't present a basis for crimes against Rachel Goldberg.
Spouses of a defendant can refuse to testify, though it's unclear whether that is the case.
"He gave him about as many bullets as he did words," the son testified.
The other eyewitness today was Timothy Smith Jr., wearing a blue T-shirt memorializing his dead father. He spent much of his time on the witness stand glaring at Goldberg, identifying him as "the guy who shot my dad."
On Sept. 26 Smith Jr. was inside his trailer parked in the driveway of the family home. He also heard Goldberg say something like "I thought we were friends, man," and then gunfire.
"He gave him about as many bullets as he did words," the son testified. He said he dropped to the floor and hid, realizing there was a man on the property killing people. When he heard Goldberg's van peel out, he came out to check on his father and comfort his mother.
"I held my mom and told her 'There's nothing we can do now,' " he said.
Fortuna police Officer Ryan Richardson, the first officer on the scene, said he checked Smith and he was obviously dead. An autopsy revealed one gunshot to the upper right chest and four to the left torso and back area.
During the questioning Russo raised two points that could indicate a possible defense. First, Jon Goldberg came to the Smiths' house planning to speak with Jessica Springer. They had arranged the meeting to discuss the affair. He wasn't expecting to see Tim Smith, because Jessica had told him she kicked him out. In the meantime Tim Smith had returned home to talk more with his wife, but Goldberg didn't know that. It would have been a surprise to encounter Smith.
Secondly, there may have been guns in the truck that Smith was unloading. Jessica Springer says no, that she saw the guns in the house later that same day. But Smith's son wasn't sure, and Officer Richardson said police did not search the vehicle.
Goldberg, who had shoulder-length hair when arrested at his home in Bridgeville, now has dark hair cropped short. He sat silently throughout the hearing, wearing the traditional orange jumpsuit and sandals. The bailiff handcuffed him before he was led back to jail. Walking out, he glanced briefly at the group of Smith's family members seated in the courtroom.
He is scheduled to be arraigned on the charges on Dec. 20.