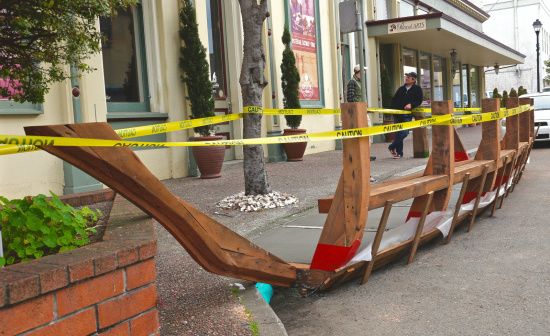 Eureka's parklet invasion continues, dear God.
If you were to meander past the Humboldt Bay Tourism Center on G Street this fine Tuesday, as LoCO did, you would be hard pressed to miss the beginnings of the second of Old Town's four planned parking space-sized sit zones. This newest parklet strikes us as a bit more seaworthy than its predecessor in that, well, its skeleton resembles the hull of a viking ship. Ahoy, Humboldt!
Stay tuned to LoCO! We will alert you when you can set sail to a serving of local oysters and beer.
PREVIOUSLY in PARKLET: