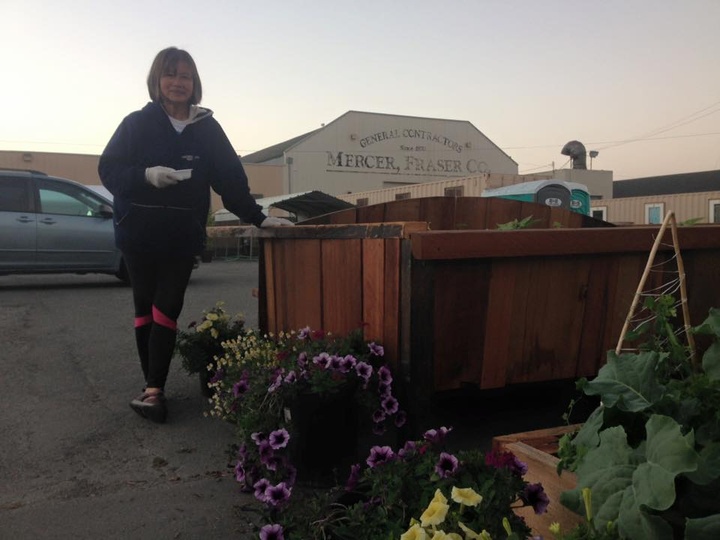 Betty Chinn standing by the healing garden in the Blue Angel Village Photo: Bayley Brown
Betty Chinn and Greater Eureka Community Outreach Program (GECOP) Project Manager James Rockwell came in to the KHUM studios give an update on how everything is shaping up at the Mercer-Fraser Parking Lot at Commercial and 3rd Streets. GECOP has been informally called "Container Village" and "Betty's Apartments" but Rockwell said that the residents voted on "Blue Angel Village" at one of their weekly community meetings.
AUDIO: Betty Chinn and James Rockwell on KHUM
The project is nearing its halfway point, and Chinn says that they have seen significant progress from many of the residents. Under the agreement with the city, people who check in have 90 days to find employment and housing. They will have to extend the deadline for a few residents to 120 days because the process takes time. Chinn says, "Basically they've stayed back because of the housing. We haven't gotten the paperwork done yet." So far 16 people have found permanent housing and about 28 have employment.
GECOP connects residents with medical care, mental health services, alcohol and drug services, birth certificate, state IDs, and other foundational needs. "We work with people where they're at and try to build up their potential to reenter our community," Rockwell said. He also had the idea of a healing garden, which the residents have taken pride in.
Rockwell said that a low barrier program is important. "So many people there have dogs. That is a barrier to them getting any sort of housing program," he said. The only overnight shelter in the community doesn't allow dogs. He stressed that it was amazing how much this was a prohibitive barrier for people to get into programs and get housing. We discussed how the dogs are members of the residents' families and it was important to keep people with their companions.
When the program was first proposed, many businesses spoke out against it. Chinn stressed that they have not had any problems and that in fact one unnamed business owner now comes by daily. She attributed this to her good neighbor policy: no loitering, no litter and no trespassing.
Chinn and Rockwell said that they have made a commitment to have the containers there for only six months. The containers are not outfitted with heating. Rockwell said that they will have to get creative in the winter, but luckily the environment on Humboldt Bay is temperate.
"It's a program in which we allow people with whatever problems they have with their dogs and whatever baggage to come in and get an opportunity to change their life around. People are seizing the opportunity" Rockwell said. He stressed that giving people homes first gives them empowerment through a sense of ownership and voice. Rockwell elaborated: "We've engaged with a lot of hopelessness. 'I can't change my life. This is it.' So to watch people come alive from that state has been pure awesomeness. Really, really fulfilling for me on a personal level to participate in that process with people."
If anyone wants more information or is looking for employees, Betty requests you call the Day Center at 707-407-3833 or visit http://bettychinn.org/
PREVIOUSLY: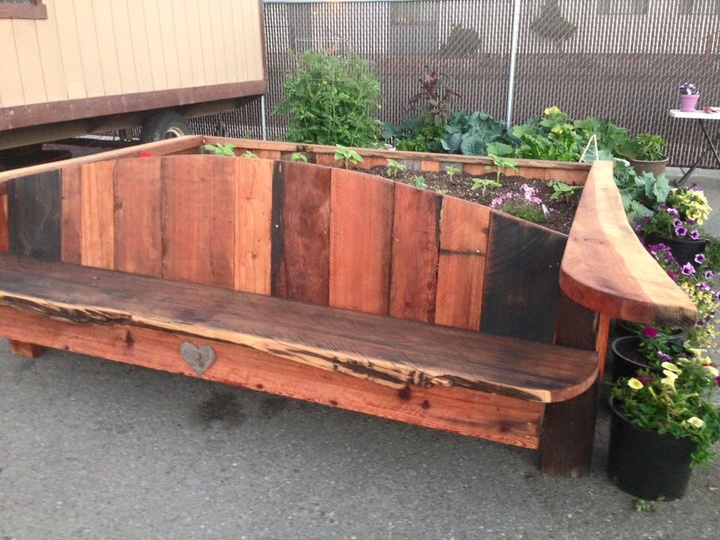 The healing garden. Photo: Bayley Brown.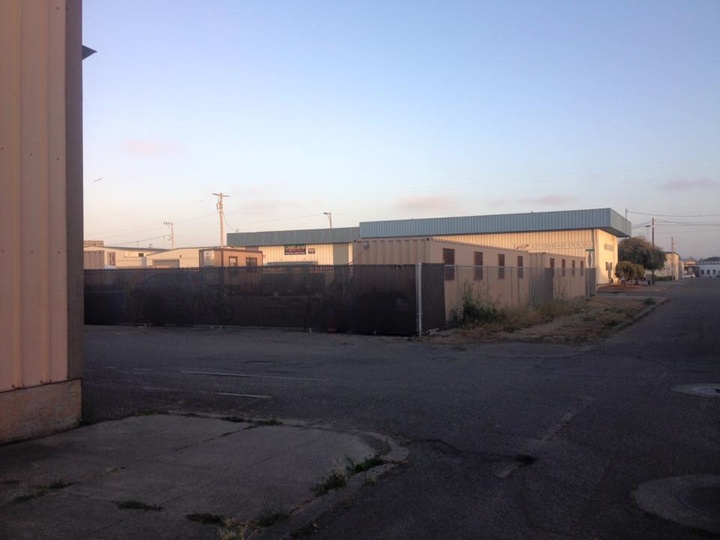 A view of the village from the street. Photo: Bayley Brown.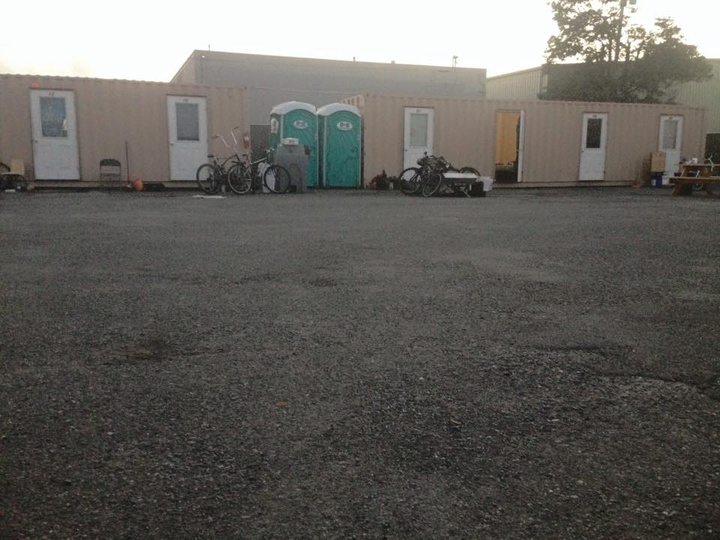 A row of apartments. Photo: Bayley Brown.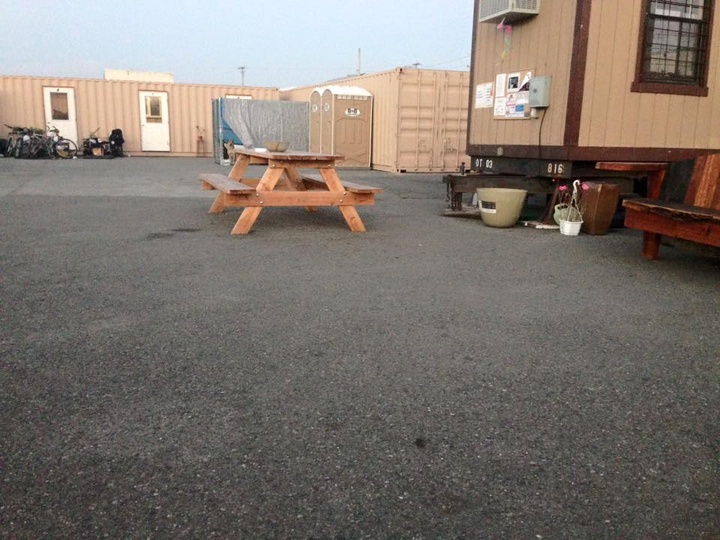 A few more apartments. Photo: Bayley Brown.