At least until Last Chance Grade slips into the mighty Pacific, Highway 101 provides many summer roadtrippers an ideal route to the big ass trees their eyes and souls crave. What's even more exciting to some is sometimes those nature-seekers happen to be very famous people.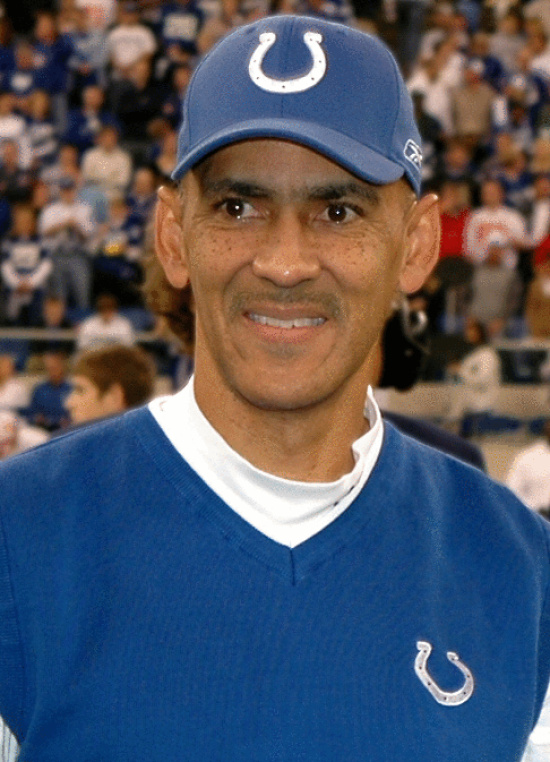 The current example of this phenomena: Which former Indianapolis Colts head coach and 2016 Pro Football Hall of Fame inductee is currently piloting an RV full of youngins through Redwood National Park and also allowed himself to be seduced by Trees of Mystery's giant Paul Bunyan? That's right! Tony Dungy is currently tweetin' up his Pacific Northwest vacation for the benefit and enjoyment of his 659k Twitter followers.
"RVing on the Pacific Coast Highway heading to Redwood National Park. Some great views of God's creation," reads one post. It's true, Tony! It is very pretty here!
Wanna hit the road with a legendary NFL coach? Dungy invites you to follow his progress in the collected tweets below:
# # #
Heading out on our annual RV trip. 4 days this time to Crater Lake, the Oregon Coast to ride dune buggies and the Redwood Nat Park. Excited!

— Tony Dungy (@TonyDungy) July 24, 2016
We made it to Crater Lake. Some awesome views. pic.twitter.com/JQth6NHtlV

— Tony Dungy (@TonyDungy) July 24, 2016
RVing along the Pacific Coast Highway. Some amazing views of God's creation. Kids are having a blast. pic.twitter.com/Cw7mhFQCKj

— Tony Dungy (@TonyDungy) July 26, 2016
RVing on the Pacific Coast Highway heading to Redwood National Park. Some great views of God's creation. pic.twitter.com/uM28DTtYt1

— Tony Dungy (@TonyDungy) July 26, 2016
Lauren putting Jaela in the Pacific Ocean for the first time. The water is FREEZING!😀 pic.twitter.com/zQ6Ohz2Yer

— Tony Dungy (@TonyDungy) July 26, 2016
At the Trees of Mystery in Redwood National Forest. Kids are loving Paul Bunyan. pic.twitter.com/sZUqQq9DpH

— Tony Dungy (@TonyDungy) July 26, 2016
More Trees of Mystery pic.twitter.com/O3Actd5SxT

— Tony Dungy (@TonyDungy) July 27, 2016
Another awesome view from the top of the Redwoods overlooking the Pacific Ocean. This has been an amazing day for us pic.twitter.com/W4jl1UfiIS

— Tony Dungy (@TonyDungy) July 27, 2016