Warning: The story below contains graphic, disturbing testimony concerning two cases of alleged child molestation that was presented in Humboldt County Superior Court.

###
Suspected child molester Chad Alan Smith, a Eureka businessman and one-time substitute teacher, is scheduled for jury trial in October.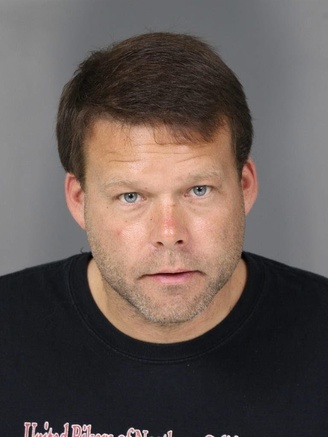 This morning visiting Judge Robert Crone scheduled an Oct. 2 trial date for Smith, who was arraigned on charges that could put him in prison for life. Deputy Public Defender Jennifer Dixon entered not guilty pleas on Smith's behalf.
The 42-year-old Smith was held to answer on all charges after a preliminary hearing last month. During that hearing two 15-year-old Eureka girls testified Smith had sexually molested them. One of the girls, Jane Doe I, said Smith began molesting her when she was 10 years old and continued until she was 14. She said they engaged in vaginal and anal intercourse and oral copulation, with the acts occurring at her home, Smith's Myrtletowne residence, various hotels and in the office of Smith's former Eureka business, Surfside Burger Shack.
Doe I said she believed then that she was in love with Smith, whom she had known since she was 8 years old. She said she and Smith had discussed how she could make her mother angry enough to kick her out of the house so she could live with him. Doe I also testified that Smith told her to deny their sexual relationship, saying he would kill himself rather than go to jail.
Her mother was in the courtroom audience this morning to see Smith arraigned.
The other alleged victim, Jane Doe II, testified that Smith molested her on one occasion when she was 11.
Before his arrest in June, Smith had been working part-time as a substitute teacher in Eureka and Fortuna. He remains in Humboldt County Correctional Facility.
# # #
PREVIOUSLY