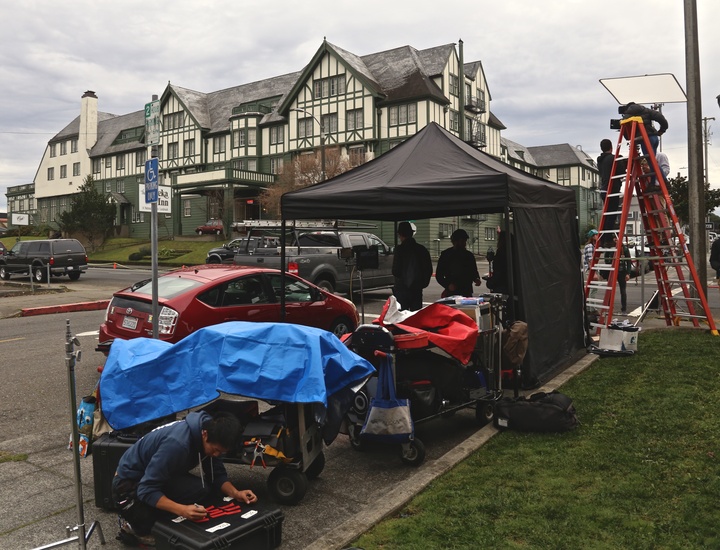 Magic continues to be made in your midst, HumCo. Principal photography on the film we're pretty sure is titled An Evening with Beverl[e]y Luff Linn continues today in Eureka. A LoCO tipster informed us of the presence of a slick-looking film crew posted up across the street from the Eureka Inn this morning. For what it's worth, a crew member mentioned that filming would take place both outside and inside the hotel today.
LoCO reached out to Cassandra Hesseltine, film commish for Humboldt and Del Norte counties, who reiterated that locals should pretty please not bug the crew. Seems fair.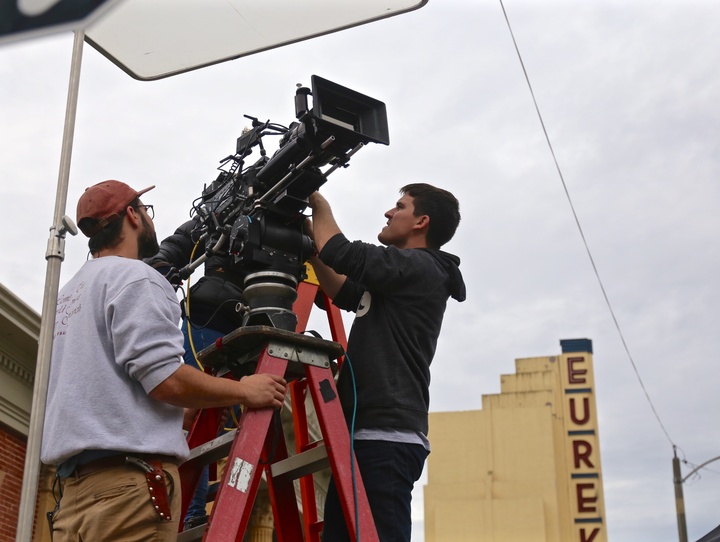 Meanwhile, our quiet region's sudden surge in star power has not gone unnoticed by the organizers of Saturday's Women's March in Eureka. Event planner and Arcata City Councilmember Sofia Pereira has a great idea on how to make Humboldt's big post-Trump inauguration event even more special:
If Aubrey Plaza @MrCraigRobinson @AJemaineClement came to Eureka #WomensMarch, we'd have 1000% more star power than Trump's inauguration.

— Sofia Pereira (@MsSofiaPereira) January 17, 2017
Consider this a formal invitation, Aubrey, @MrCraigRobinson & @AJemaineClement! See you on Saturday for the Eureka #WomensMarch.

— Sofia Pereira (@MsSofiaPereira) January 17, 2017
(LoCO wonders: Why Pereira chose to snub star actor Emile Hirsch, who is also attached to the film, is anyone's guess. Perhaps she thought Into the Wild to be too preachy. We'll ask her Saturday.)

Anywho! Invitation delivered! Come hang out with Humboldt, stars, as we stand in solidarity against the coming orange regime. Why not?
PREVIOUSLY: