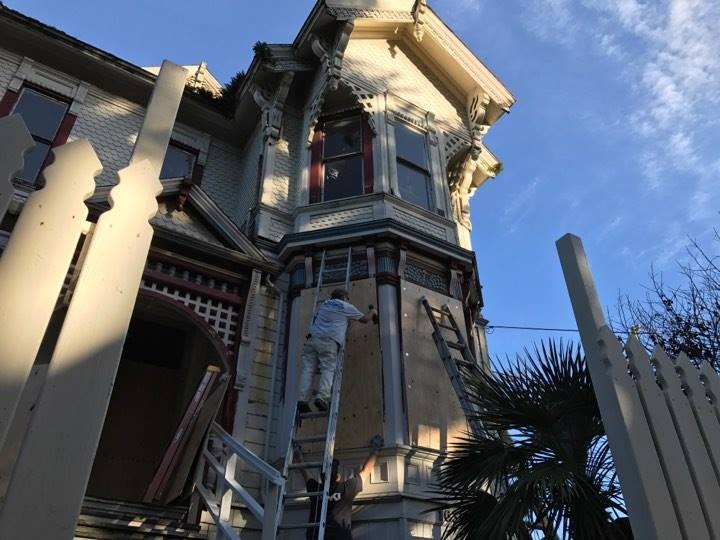 The City of Eureka boarded up yet another dilapidated Floyd Squires home this afternoon for violating numerous building code violations.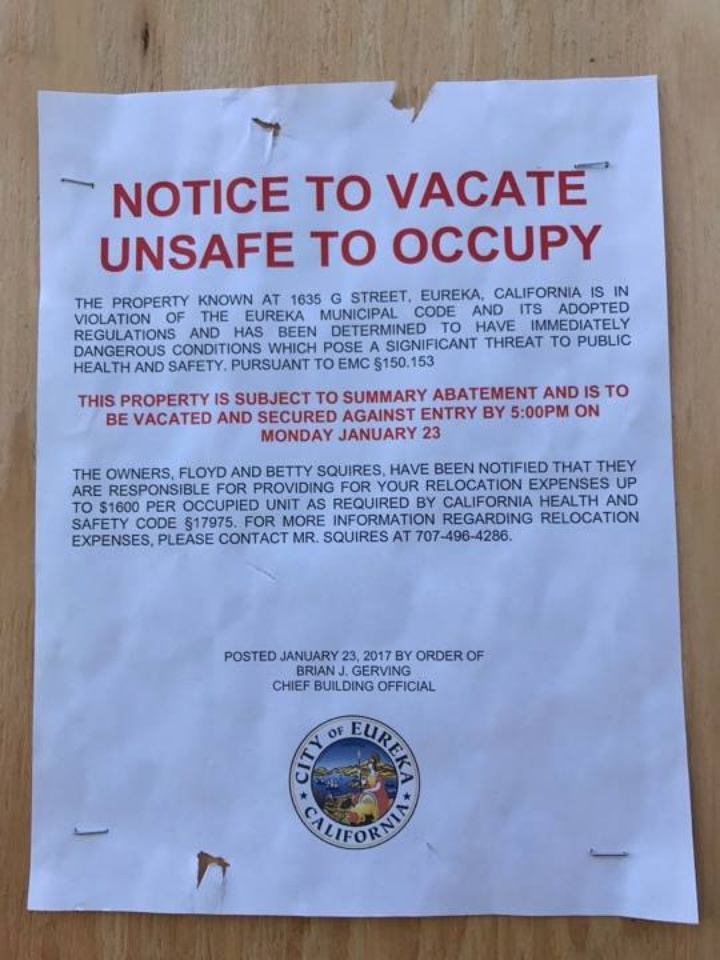 The Eureka Police Department took code enforcement action upon the infamous slum lord's property at 1633 G Street around 1 p.m., days after its tenants were given an hour and a half notice to vacate the property.
The house, which was the scene of a recent shooting, is one of several properties that motivated dozens of Eureka residents to file a series of small claims lawsuits against Squires for the blight and crime that surround his unkept homes.
Eureka City Councilmember Kim Bergel told LoCO that the city paid to house the evicted G Street tenants when she stopped by to check out the condemning this afternoon.
"They put the people up in motel rooms, the city ended up paying relocation fees for them even though that's Squires' responsibility, and hopefully we'll be reimbursed for that after everything settles in court," Bergel said.
Bergel said she's angered and frustrated with by the ongoing legal battles with Squires.
"I feel like it's predatory behavior on people who don't have the skill set or finances to live somewhere better, so they don't fix them up," Bergel said of the evicted Squires tenants. "They didn't have a heater, the stove didn't work … there were no doors on the place. People shouldn't have to live like that just because they don't have enough money."