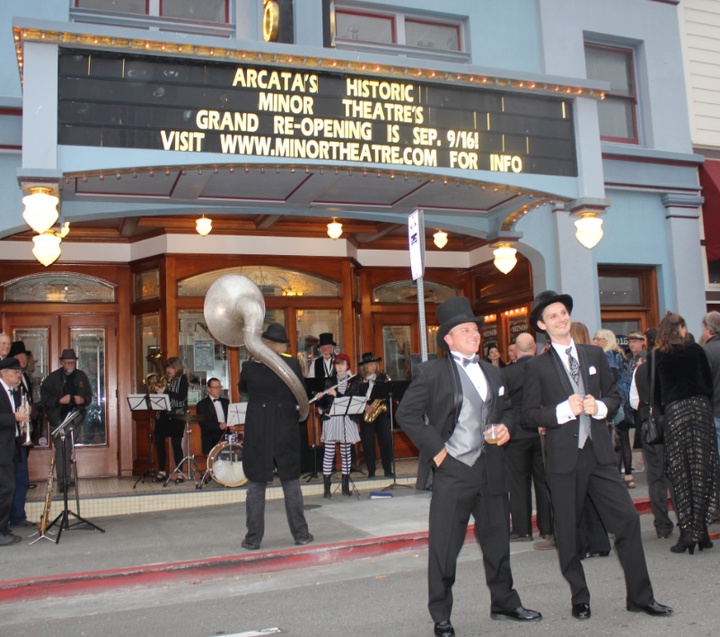 UPDATE, 12:55 p.m.: Gah. As one member of the LoCO commentariat points out, it seems Neff was, eh, inspired by Austin, Texas mayor Steve Adler's response to someone complaining of a similar Wonder Woman promotion in his city. Ah, well…
# # #
Original Post: Seems like this bit of marketing worked out pretty well, now don't it!
By their telling, the Minor Theatre has received quite the response after announcing that they would reserve one weeknight screening of the new Wonder Woman movie for "WOMxN ONLY PLEASE!" Much of it has been praise but, as you might have guessed, the theatre has also gotten significant shit for their promotion. Huh!
It is the detractors that Minor Theatre owner Josh Neff chose to address in an open letter sent to LoCO this afternoon. Mince words he does not. Take it away, Josh!: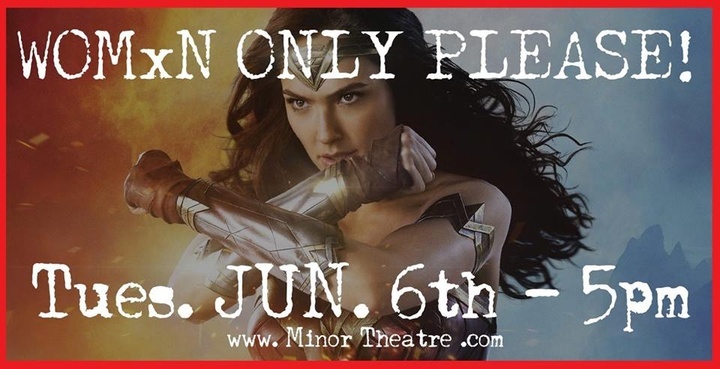 I am writing in response to the email complaints that have been coming in by unfortunate and unusually hostile individuals. I hope I can help these distraught individuals, lest these people's uninformed and sexist rantings give themselves a bad name. After all, we men have to look out for each other! Right?


Can you imagine if someone thought that you didn't know women could serve in our combat units now without exclusion?! What if someone thought you didn't know that women invented medical syringes, life rafts, fire escapes, central and solar heating, a war-time communications system for radio-controlling torpedoes that laid the technological foundations for everything from Wi-Fi to GPS, and BEER!? And I hesitate to imagine how embarrassed you'd be if someone thought you were upset that a private business was realizing a business opportunity by reserving one screening on a Tuesday night for women to see a superhero movie that highlighted the first ever lead role for a women superhero!

You and I are serious people of substance with little time for the delicate sensitivities displayed by the complaints. I trust this news will help realign your senses and priorities about real damages done by REAL discrimination. And in the future, should your travels or desire to see great films while supporting a local business takes you to Arcata, please know that everyone is welcome here, even people like those who wrote the emails whose views are an embarrassment to modernity, decency, and common sense. We welcome you all and wish you the best of luck in addressing your temporary mind altering delusions and general stance on these things.
LoCO reminds you that the Minor Theatre's women-only screening of Wonder Women will be held on Tuesday, June 6 at 5 p.m. If the world is still turning after that, more screenings will follow.