The prosecutor's opening statement was brief and pointed: The two men on trial had planned to make some quick cash by robbing a drug dealer, and in the process the dealer's son was shot dead.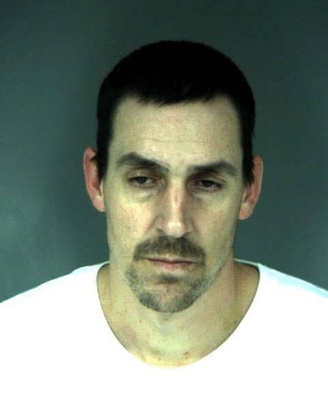 "The defendants Billy Giddings and Robert Huntzinger wanted to make an easy score," Deputy District Attorney Roger Rees said this morning during his opening statement to the jury. "They decided to rip off a drug dealer," a person he said is unlikely to call the police.

"But something went wrong," Rees said. "Trevor Harrison fought back. And because he did that he was shot. They wanted a quick score and they killed Trevor because of that."
Rees made a prediction about how the case will resolve: "You will find them both guilty of murder."
But defense attorneys Russ Clanton and Luke Brownfield had other opinions about what happened the night of May 9, 2015, in a residence on Eastern Avenue in Arcata.
Clanton, representing Huntzinger, told the jury he's confident they will discover his client "played no role in the death of Mr. Harrison whatsoever."
In fact, Clanton said, Huntzinger was outside the house knocking on the door when Harrison was shot inside the residence. A bullet passed through the door, narrowly missing Huntzinger's head. Clanton described Huntzinger as a heroin addict, high on his drug of choice, and clueless about what was happening in the house.
Clanton warned jurors they were going to become familiar with a world populated by those who use meth, are addicted to heroin and for whom drug transactions "are just part of your day."
He also said jurors may find some testimony shocking. One example, he said, is that Harrison's mother Kay Haug stepped over her son's body and went about the business of throwing 17 pounds of marijuana out her bedroom window, handing it to people who stashed it in an outdoor shed.
"Meanwhile, Trevor Harrison was bleeding to death," Clanton said.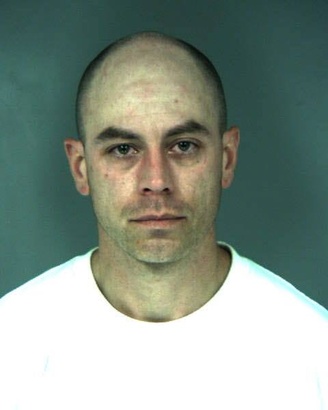 The marijuana was found the next day by Arcata police detectives searching the property. They also found a total of about $7,000 in cash, stored in a variety of receptacles and in varying amounts.

Giddings and Huntzinger, both on trial for murder, went to Haug's residence to sell her some marijuana. They were accompanied by Kim Steele, whom Clanton described as "a local heroin addict" and a "weed broker" who acted as a middle person between buyer and seller. Steele was also arrested for suspected murder and robbery but was never charged. She is expected to testify against the men.
Clanton told the jury Huntzinger and Steele had already been to Haug's house twice that day. The third time they brought Giddings, apparently Steele's boyfriend but a stranger to Huntzinger, Haug, Harrison and other people at Haug's residence.
"When he comes in people get nervous," Giddings' attorney Luke Brownfield said in his opening statement to the jury. Brownfield described the shooting as "a weed deal gone wrong," and "what happens when you mix drugs and guns."
Brownfield said Trevor Harrison was not only nervous about seeing a stranger during a drug transaction, he was high on methamphetamine. And, Brownfield said, Harrison had a gun and pointed it at Giddings. He fired back in self-defense.
"The witnesses aren't going to tell you that Mr. Harrison had a gun," Brownfield said. He told jurors they were going to learn the gun was found months later. It had been thrown out the window along with the marijuana.
"(Giddings) sees a gun being pointed at him and he shoots," Brownfield said. "I'm not going to ask you to condone what Mr. Giddings did, but it's not murder."
Brownfield told the jury they will hear from four witnesses who have "repeatedly lied." He didn't mention names. Two bullet casings from a small semi-automatic handgun were found in Haug's house. Arcata police Detective Eric Losey testified today that one bullet was removed from Harrison's body during an autopsy. Harrison, 38, was shot in the back, near his left shoulder.
Humboldt State University Police Officer Delmar Tompkins and another HSU officer were the first to arrive at the crime scene. Tompkins found Harrison lying on the kitchen floor on his back. He had no pulse and wasn't breathing. He and the other officer began chest compressions and rescue breathing, with no success.
Today jurors watched a video from the body camera Tompkins was wearing that night. Haug can be heard in the background sounding distraught. "Help him! Help him!" she cries. "He's my son! Oh my God! Is he alive? Is he alive?"
The video image of the dead man's face remained on the screen for several minutes.
Giddings, 37, and Huntzinger, 36, were not wearing their usual orange jumpsuits today, but were nicely dressed in long-sleeved pastel shirts. They sat at the counsel table with their attorneys.
Judge Dale Reinholtsen asked the jury to return Tuesday morning at 9:30 for more testimony. The jury is made up of five women and seven men, appearing to range in age from early 20s to over 70. There are also four alternate jurors hearing the case.
###