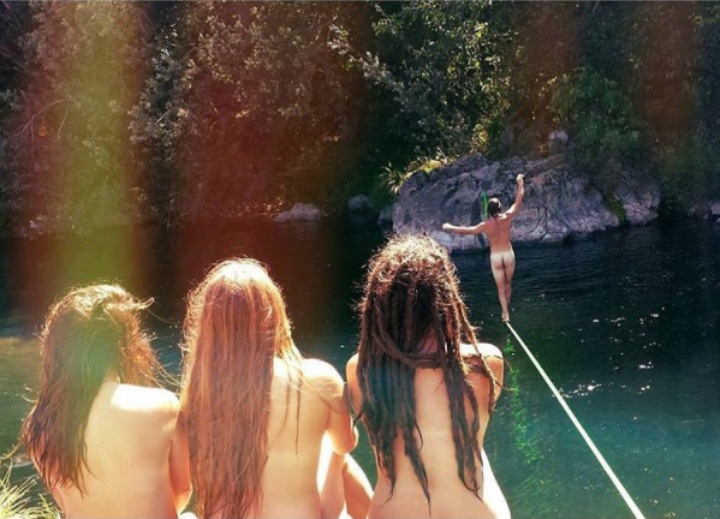 Look at that form.
This #ThrowBackThursday photo taken by @humboldtslackers, an Instagram page run by a few local diehard slackliners, is probably the most Humboldt thing you'll see all year.
While the group can't remember which of them took the photo, they told the Outpost it was taken during the summer of 2015 on the Mad River, just downstream from the disc golf course.
"Waterlining is great fun/training for highlining," they wrote.
When asked why they preferred to slackline naked, they responded with sound nudist logic.
"So we don't get our clothes wet 😜."
Slack on, slackers.