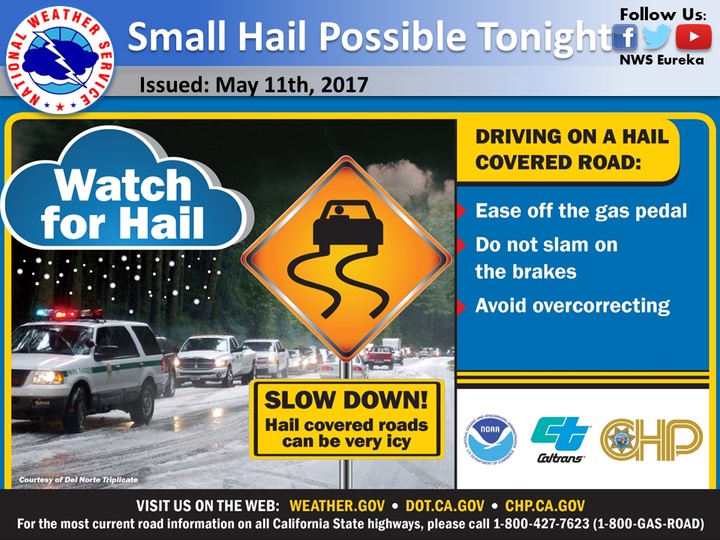 Small hail will be possible along the North Coast tonight and tomorrow.

The National Weather Service's Eureka office reports that a cold front will bring below average temperatures and above average levels rain to Humboldt and Del Norte Counties for the next few days.
Thunderstorms will be possible over coastal waters tonight, and two inches of snow may fall in elevations around 3,500 to 4,000 feet.

Humboldt's last serious hail storm caused a flurry of traffic accidents, and the NWS took to Facebook today, reminding drivers to slow down and drive cautiously.
"If you find yourself driving on a hail covered road, remember to slow down by easing off the gas pedal," the Facebook post reads. "Do NOT slam on the brakes and try to avoid overcorrecting as you could lose control of your vehicle."