Sad meows for help cried out from beneath a car as Sonoma County Sheriff's Office deputies pulled a helpless cat — surrounded by the burnt rubble of its former neighborhood — to safety.

Despite the dire conditions that can be seen in the video recorded by deputies above, the cat managed to make it out of the wreckage with singed whiskers, some burnt paws and a few tufts of charred fur.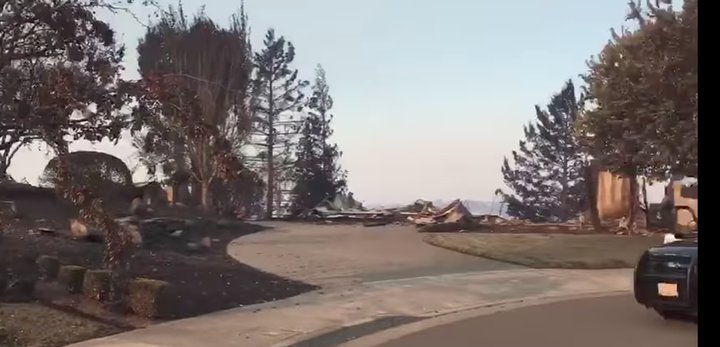 The Sonoma County Sheriff's Office reports that the cat has since been reunited with its owner.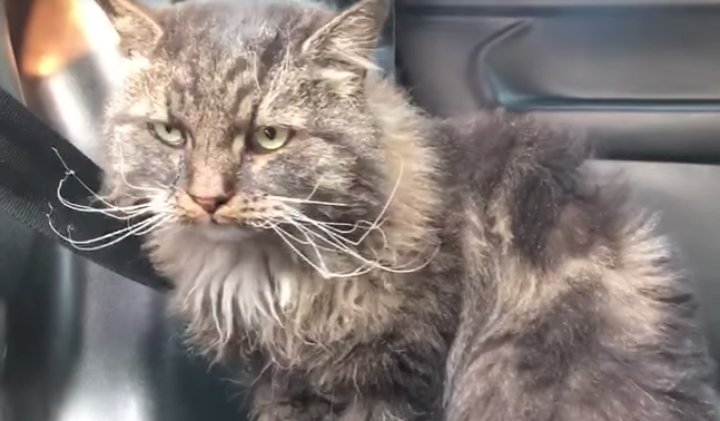 If whiskers could talk.
The events of this heartbreaking video are similar to the Calico Tabby named Ruthie Rosemary, who survived the Fork Complex Fire that devastated the Shasta-Trinity National Forest in 2015.
See the story below for more details:
"Cat Miraculously Survives Fork Complex Fire, is Reunited With Owners"