Above: Map showing the latest perimeters for all of California's 2017 wildfires
Fire crews continue to battle wildfires in Northern California that have, thus far, killed 42 people and destroyed over 8,000 structures, causing well over $1 billion in property damage. Those numbers are all expected to rise as officials assess affected areas.
This is already the deadliest and costliest series of fires in California's history.
In an attempt to help the public grasp the magnitude of the recent blazes, on Friday morning Cal Fire released the following list of "The Top 20 Most Destructive Wildfires" in California's history ranked by number of structures destroyed. Four still-active wildfires are featured.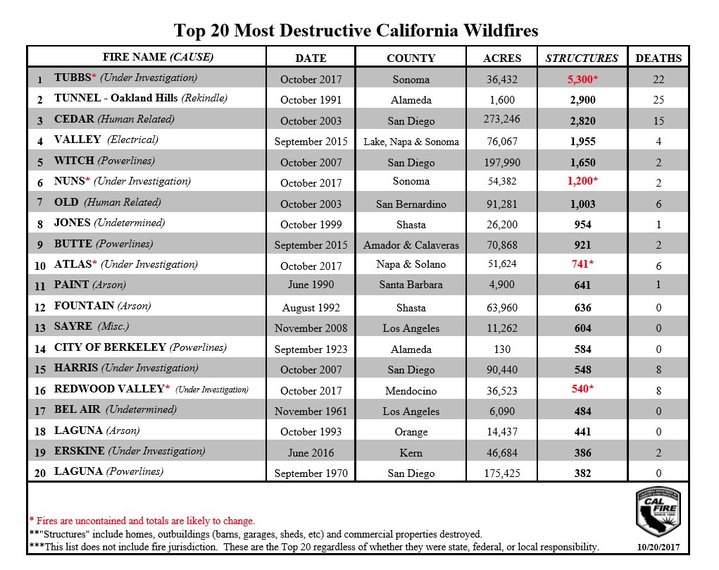 RECENT WILDFIRES POSTS: