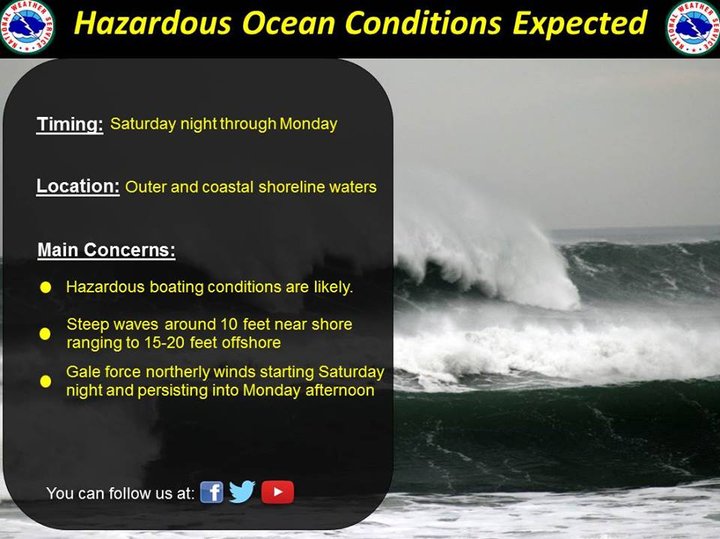 NWS.
Get ready to shred some serious gnar-nage, brosef.

Eureka's National Weather Service office reports that 10 to 20-foot waves will hit Humboldt's shoreline this weekend.
"Relatively tranquil marine conditions occurring during midweek will transition to hazardous conditions this weekend," the NWS wrote on Facebook. "Gale-force northerly winds appear probable Saturday night into Monday."
The NWS warns that steep, choppy seas may make for hazardous boating conditions this weekend.
You've been warned.