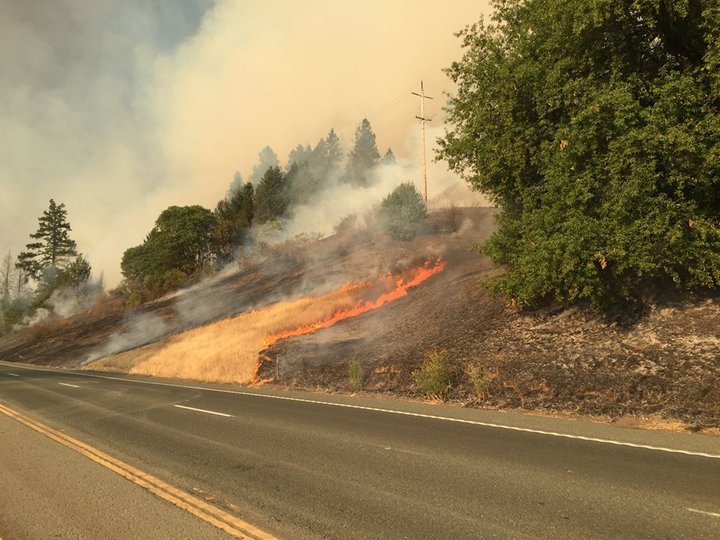 They were hoping to have Highway 101 between Willits and Ukiah open by now, but no. The latest, as of this writing: It is still closed in both directions. Update from Caltrans District One below.
Below that: The latest and best data on the various wildfires plaguing the north state, via satellite-sensed "hot spots." Pan and zoom around. This map should be auto-updated every half-hour or so.
Note: This satellite data isn't ground-truthed, and it's a bit rough-grained. An orange spot may not be actually burning: It just means that a spot near there in the satellite's grid is hot. Zoom in to see where you are and to give the blobs some definition, but know that the precise borders of actual fire will be vague. This is the best up-to-the-minute data there is, but read it with that vagueness in mind.
These fires are really bad.
From Caltrans District One:
U.S. 101 remains closed in Mendocino County between Redwood Valley and Willits. Caltrans had hoped to reopen the highway soon, but changing winds have caused the fire to turn again towards the highway. These photos were taken within the hour showing some of the activity along the highway.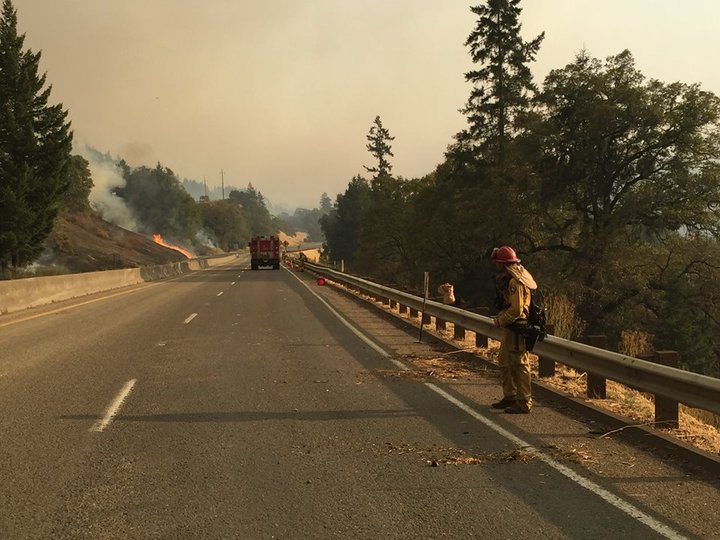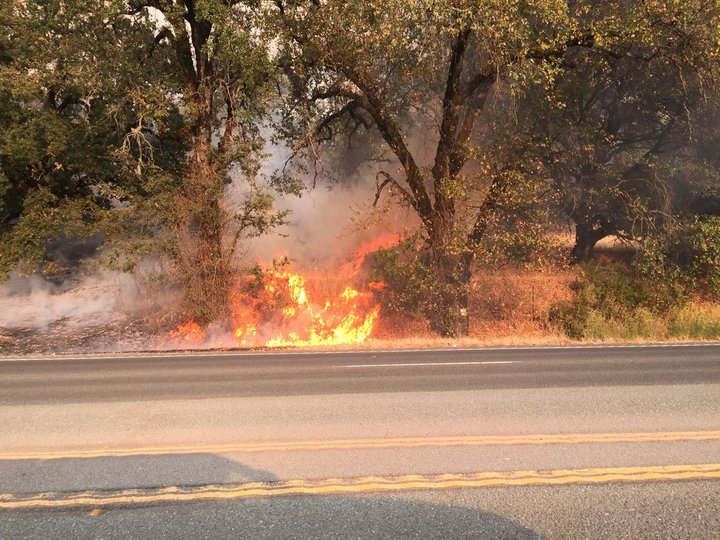 ###
PREVIOUSLY: