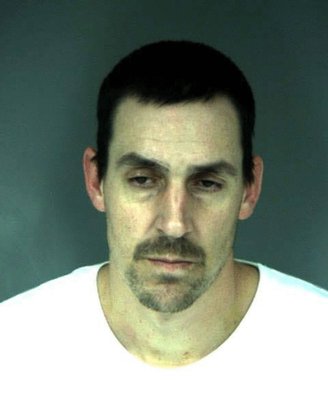 A Blue Lake man recently acquitted of murder will be sentenced to eight years in state prison for unrelated drug and vandalism charges.

As part of his plea agreement with the District Attorney's Office, Robert Louis Huntzinger will admit felony vandalism and possession of drugs for sale, both cases filed in 2015. The vandalism conviction will count as a strike under California's "Three Strikes You're Out" law.
This morning defense attorney Russ Clanton told Judge Christopher Wilson that Huntzinger will admit the allegations and accept the eight-year sentence. Wilson wanted Huntzinger to fill out a written plea form, so the formal plea and sentencing were scheduled for Oct. 5.
Both Huntzinger and Billy Joe Giddings were charged with murdering Trevor Mark Harrison in May 2015 during a marijuana deal at Harrison's mother's home in Arcata. Giddings, who fired the fatal shot, was convicted of second-degree murder and is serving 52 years to life in prison. The jury acquitted Huntzinger of murder and burglary charges.
Huntzinger has been in Humboldt County Correctional Facility for about two years and four months. He will be given credit for a portion of the time he's already served.
The case is being prosecuted by Deputy District Attorney Trent Timms.
###
PREVIOUSLY: