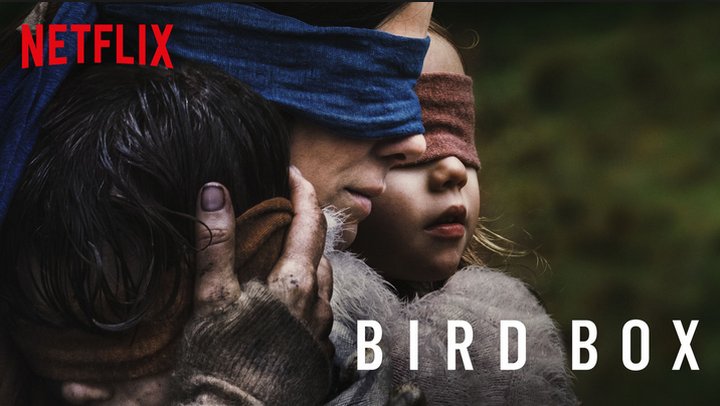 Today is officially the first day of winter, which means it is not only holiday season but also Netflix season! As you prepare to get cozy and make your couch your home for the next couple of months, you may want to add the movie Bird Box, which was released on Nexflix today, to your watch list.
The post-apocalyptic thriller was partially filmed in the Del Norte County redwoods and features some big stars, including Sandra Bullock, Sarah Paulson and John Malkovich. The Outpost got wind of the movie's filming back in January, when the film crew had landed at ACV.

In October the Outpost teased you with the film's trailer, which features a blind-folded Bullock in some intense scenes in Jedediah Smith State Park and on the Smith River. Beyond the fun of enjoying watching a big-time star stumble through familiar places, we actually thought the film looked pretty good!
Although the Rotten Tomatoes reviews aren't great so far, one notable individual is giving it rave reviews. Via a tweet, writer Stephen King said he was "riveted" by Bird Box and says not to believe the "lukewarm reviews."
Thanks for having the North Coast's back, Stephen!
I was absolutely riveted by BIRD BOX (Netflix). Don't believe the lukewarm reviews, which may in part have been caused by reviewers' ambivalence to the streaming platform, as opposed to theatrical releases.

— Stephen King (@StephenKing) December 20, 2018
On an interesting side note, our own Andrew Goff spotted a promotional billboard for Bird Box today…atop a skyscraper in Lima, Peru!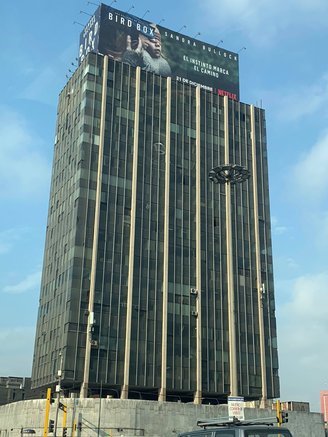 ###

PREVIOUSLY: