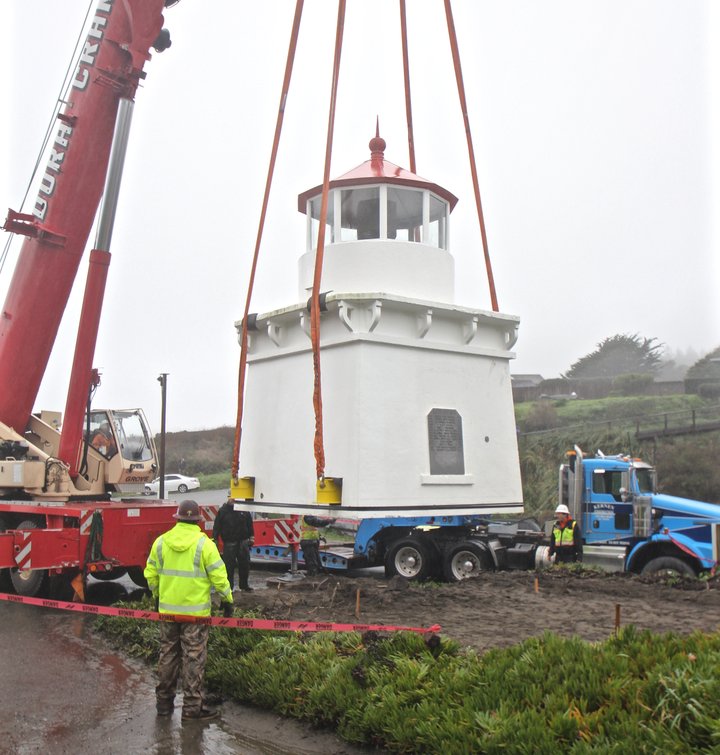 After 69 years enjoying one of Humboldt's most photographable seascapes, the Trinidad Memorial Lighthouse has been moved to more stable, less controversial ground. Disaster averted.

On Wednesday, utilizing a gargantuan crane and flatbed truck, crews braved a day's worth of coastal drizz to relocate the lighthouse and the large bell that sat near it from their scenic perch on the bluff overlooking Trinidad Bay to a less landslide-y location just down the hill adjacent the Trinidad Harbor parking lot.
More than a hundred people — Trinidad residents, tribal members and students from nearby Trinidad Elementary School among them — gathered to watch portions of the moving process. Many cheered as the truck carrying the lighthouse made its way down Edwards Street.
It's been 10 months since a slow-moving landslide threatened to send Trinidad's most iconic structure tumbling down the hillside, causing city officials to scramble for solutions. Initially the Trinidad Civic Club announced plans to move the lighthouse some 20 feet east to more stable ground. As that proposal was being considered, members and supporters of the Tsurai Ancestral Society objected, noting the lighthouse's proximity to Tsurai Village, a sacred burial ground. Tensions culminated last month with protesters climbing the monument and affixing a banner reading #AllGravesMatter.
While the Trinidad Rancheria and Trinidad Civic Club refer to the lighthouse's new home as temporary, a final home has yet to be agreed upon.
"The Memorial Lighthouse, Bell, and the plaques commemorating those buried or lost at sea will be moved to a permanent location once the appropriate permitting process is completed and a final location identified," the groups said in a joint press release in anticipation of today's move.
Damp photos of the lighthouse's big day below.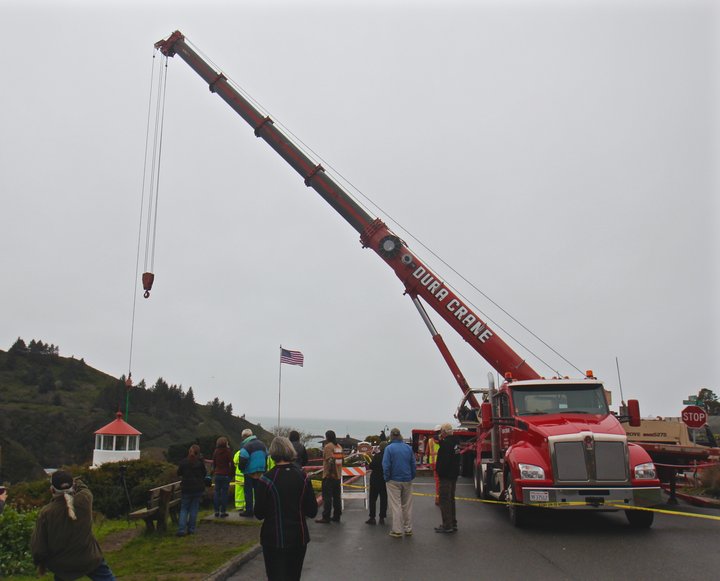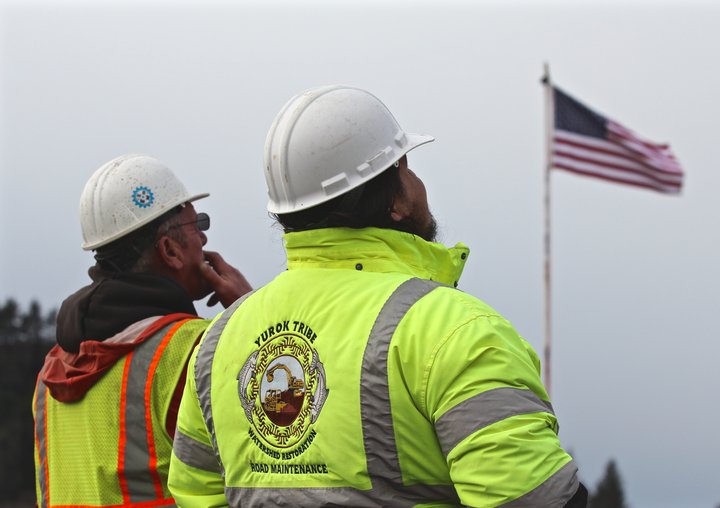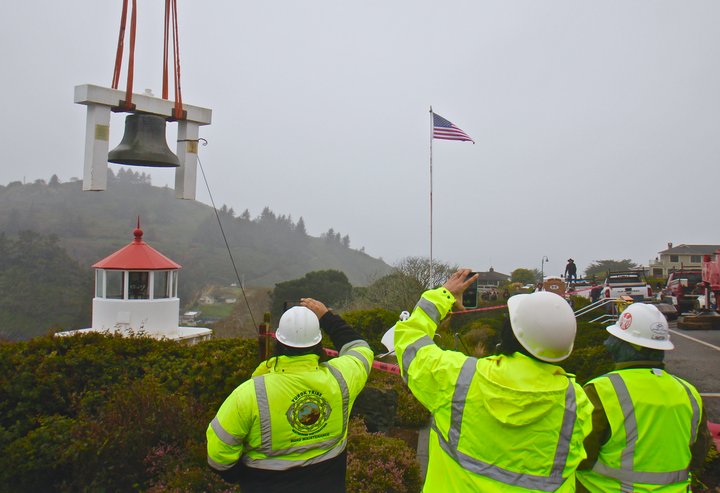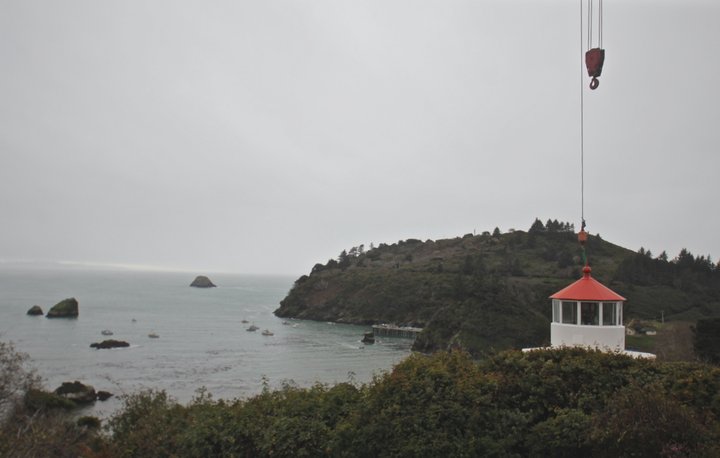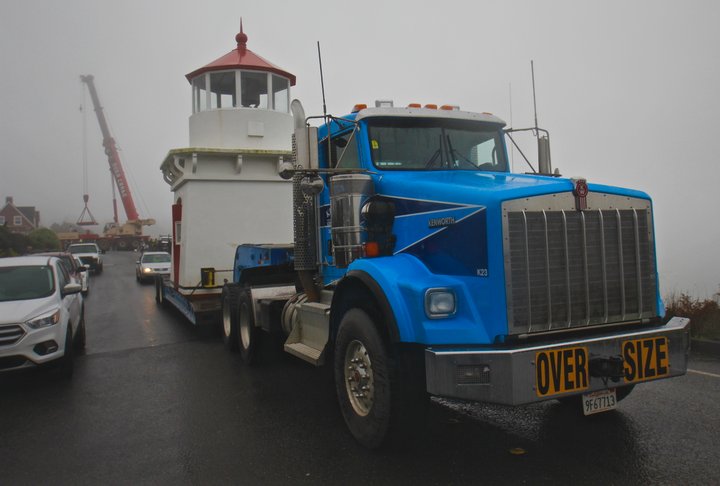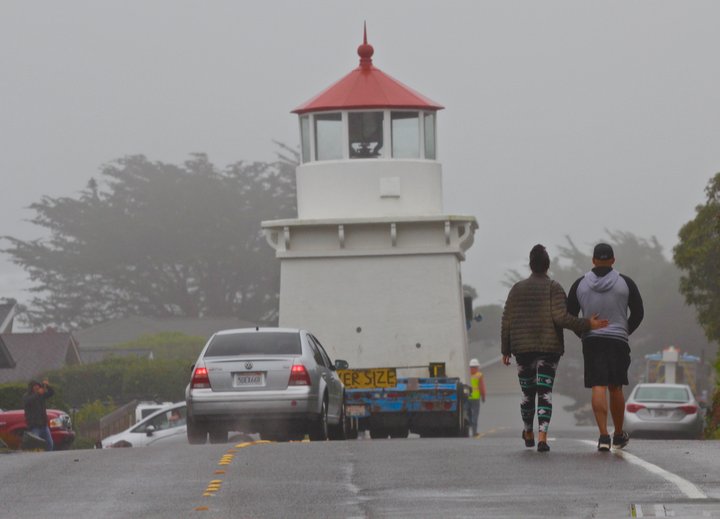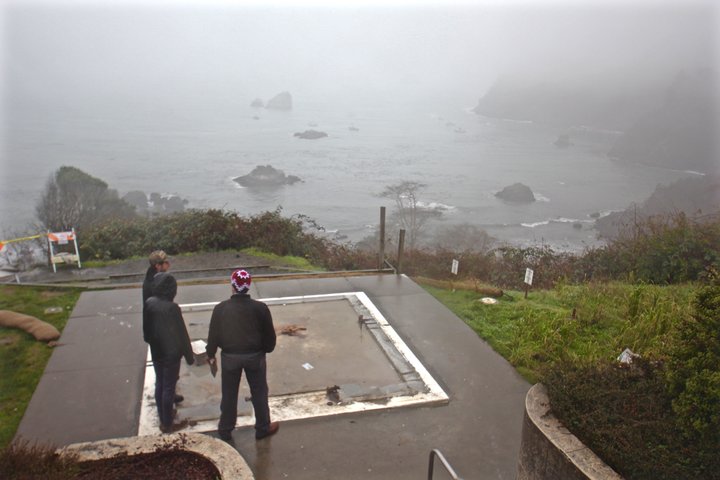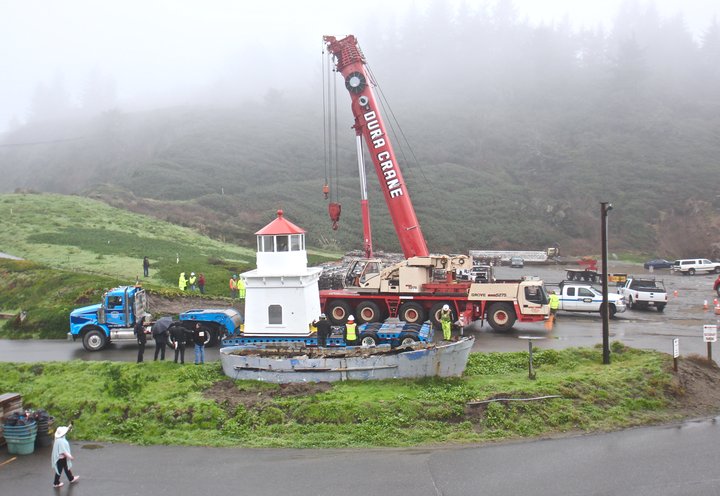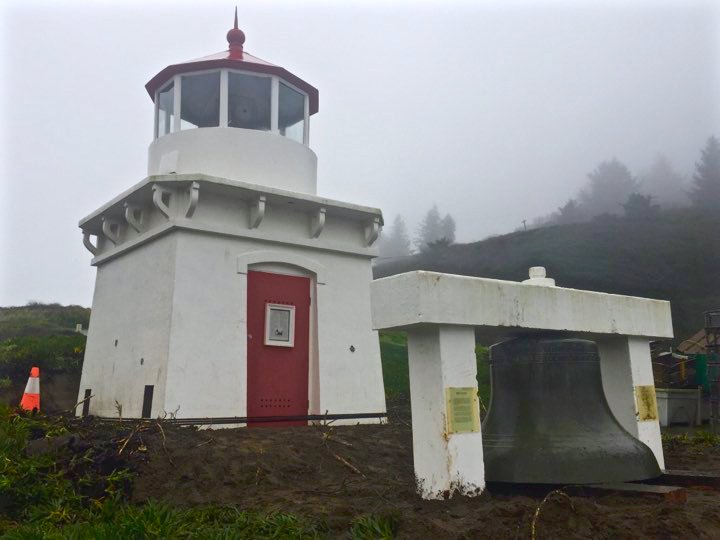 PREVIOUSLY