A 25-year-old Fortuna man will spend 20 years in state prison for shooting at a pursuing game warden who caught him spotlighting for deer on a rural back road.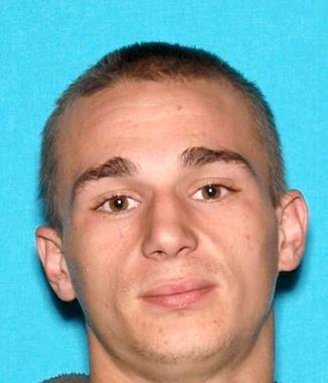 This morning Judge John Feeney sentenced Shawn Eugene Hof Jr. to eight years for assault with a firearm on a peace officer, 10 years for using a firearm during the crime, and eight months each on charges of being a felon in possession of a firearm, resisting an executive officer and willful discharge of a firearm in a reckless manner.
Hof also received a six-month sentence for spotlighting, but that will be served concurrently. He was given credit for 184 days served.
On Aug. 21, 2016, Hof and his close friend Thomas Wheeler were spotlighting for deer on Redwood House Road when Fish and Wildlife Warden Matthew Wells saw them and gave chase with lights and siren. Hof, standing in the back of a pickup truck, opened fire on Wells' vehicle. He then hopped through the truck's back window and continued firing out the passenger side window.
Wells' vehicle was never hit. He kept up the chase until finding Wheeler's wrecked truck, empty except for a puppy the men left behind as they fled. A gun was lying on the ground near the truck.
Hof was a fugitive for about a year before turning himself in. At his preliminary hearing, attorney Paul Gallegos offered two defenses: First, Wheeler was lying to police when he said Hof was the man with him in the truck. Secondly, if the shooter was Hof he was just trying to slow the warden down and not hurt him.
But Judge Dale Reinholtsen, who presided over the hearing, said shooting at an occupied vehicle "establishes intent to kill."
The sentence imposed this morning was no surprise to Hof, as it was part of a plea bargain. He admitted to lesser charges in exchange for having a count of attempted murder dismissed.
He was represented this morning by Deputy Public Defender Ben McLaughlin. Deputy District Attorney Adrian Kamada, who prosecuted the case, told Judge Feeney the victim (Warden Wells) was in the courtroom audience. He did not address the court.
About 10 people attended the sentencing to support Hof.
###