After more than 20 years on the bench, Humboldt County Superior Court Judge Dale A. Reinholtsen will retire at the end of this year, he announced via a press release issued today.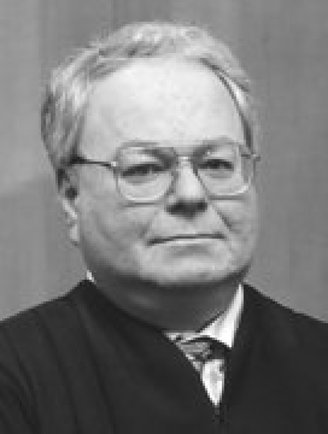 Reinholtsen has presided over a number of high-profile cases during his judgeship. In 2012 he struck down parts of Arcata's anti-panhandling ordinance as unconstitutional.

Last year he dismissed case against Kyle Zoellner, who had been charged with murdering Humboldt State University student David Josiah Lawson.
And just last week Reinholtsen sided with the City of Eureka in the latest legal skirmish between the municipality and local property managers Floyd and Betty Squires.
Reinholtsen found himself in the headlines back in September of 2015, when he was publicly admonished by the California Commission on Judicial Performance for failing to decide cases in a timely fashion, and for submitting false salary affidavits. Reinholtsen blamed a heavy caseload for his actions, and District Attorney Maggie Fleming chose not to pursue perjury charges against him.
Here's the press release from the Humboldt County Superior Court:
Judge Dale A. Reinholtsen has announced he will be retiring from the Humboldt County Superior Court at the end of his term in December, 2018 and will not be running for re-election.

Judge Reinholtsen was appointed judge of Eureka Municipal Court on July 1, 1996. Upon the death of Superior Court Judge William F. Ferroggiaro, Jr., he was appointed Superior Court Judge on December 23, 1997.

Prior to his appointment as judge, he served as a deputy district attorney for two years and was an associate, then partner, of the Mitchell, Dedekam and Angel law firm now known as Mitchell, Brisso, Delaney and Vrieze law firm for 21 years.

Judge Reinholtsen received a Bachelor of Arts degree from Humboldt State University, and a Juris Doctor degree from University of California, Davis.

Presiding Judge Joyce Hinrichs commented on the announcement saying, "I am grateful for Judge Reinholtsen's continual service and dedication to our Court. While he is announcing his retirement today, he will be on the Bench until the end of 2018, so we will wait until then to say any goodbyes."