UPDATE, 5:30 p.m.: Full Report on Final Day of Zoellner Hearing
# # #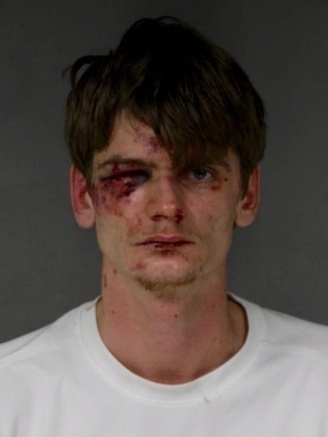 After four and a half days of pre-trial testimony, Judge Dale Reinholtsen has dismissed charges against Kyle Zoellner, who was the Arcata Police Department's suspect in the April 15 stabbing death of 19-year-old Humboldt State University student David Josiah Lawson.
"The evidence that has been presented so far doesn't meet the standard," Reinholtsen said.

The courtroom was mostly full as Reinholtzen announced his decision just after 2 p.m. today. Supporters of Zoellner answered the judge's ruling with a smattering of applause. Bailiffs emptied the courtroom after the decision was announced. Outside, in the hallways, friends and supporters of Lawson appeared shocked. Some were sobbing.
Humboldt State President Lisa Rossbacher was among those in the courtroom today.
"We all tend to be impatient for resolution, but we have to be patient in the pursuit of justice," Rossbacher said to reporters after the ruling had been entered.
Zoellner has been held in the Humboldt County Jail since he was arrested early in the morning, at the Arcata party where the stabbing took place.
The Outpost will have more from this day's testimony, and more on the judge's decision, later today.
###
UPDATE: Humboldt State University has issued the following statement in response to the ruling:
Humboldt State University is certainly disappointed by what appears to be a setback in this case. It is difficult to be patient, but sometimes necessary in the pursuit of justice. This is not over. The investigation is continuing, and the University will continue providing assistance to local law enforcement.
###
PREVIOUSLY: